Hunter Biden's criminal defense lawyer has left the case due to dissent and unease within the defense team. The reasons behind his departure are unclear, but this development may have implications for Biden's ongoing legal troubles, which include an investigation into his tax affairs
Joshua Levy, Hunter Biden's criminal defense lawyer, has left his legal team due to "unease and dissent" within the team. Levy had been hired to oppose congressional investigations into the Biden family's business dealings, but it is unclear why he is no longer representing Hunter Biden. The legal team consisted of at least four lawyers and Levy's departure may have implications for Biden's ongoing legal issues, which include an investigation into his tax affairs, according to the New York Times.
Abbe Lowell, who was hired in December to defend Hunter Biden and the Biden family from multiple congressional investigations, including money laundering and wire fraud, has reportedly been involved with hidden conflict and competitiveness within the organization with Hunter's legal team.
Levy was reportedly dissatisfied with Lowell's legal strategies and was concerned they may not be successful. In February, Lowell was part of an effort to send "litigation hold" letters to preserve "Laptop from Hell" records, which some critics viewed as a public relations tactic to change the narrative for the Biden family.
Lowell has previously represented high-profile individuals such as Bill Clinton and Jared Kushner.
The New York Times reported, "President Biden's personal lawyer, Bob Bauer, had recommended Mr. Levy for the job. But Mr. Levy had clashed with Kevin Morris, a lawyer and close adviser to Hunter Biden who has lent him money to pay his back taxes and some other bills, according to a person familiar with the strategy. Mr. Morris and Hunter Biden brought on Mr. Lowell late last year, prompting Mr. Levy's departure."
Check out what Breitbart reported: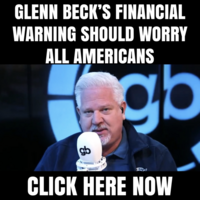 When Ian Sams, a White House spokesman, was questioned about Lowell's involvement in Hunter's legal defense and the ensuing team chaos, he replied that Republican investigations into the Biden family were "politically motivated partisan attacks" that "deserve to be called out."

In 2018 and 2020, Breitbart Senior Contributor and Government Accountability Institute President Peter Schweizer published Secret Empires and Profiles in Corruption. Each book hit #1 on the New York Times bestseller list and exposed how Hunter Biden and Joe Biden flew aboard Air Force Two in 2013 to China before Hunter's firm inked a $1.5 billion deal with a subsidiary of the Chinese government's Bank of China less than two weeks after the trip. Schweizer's work also uncovered the Biden family's other vast and lucrative foreign deals and cronyism.

Breitbart Political Editor Emma-Jo Morris's investigative work at the New York Post on the Hunter Biden "laptop from Hell" also captured international headlines when she, along with Miranda Devine, revealed that Joe Biden was intimately involved in Hunter's businesses, appearing even to have a 10 percent stake in a company the scion formed with officials at the highest levels of the Chinese Communist Party.