A breaking Fox News report revealed Tuesday that Hunter Biden's former business partner John Robinson "Rob" Walker visited the White House on at least sixteen occasions during Joe Biden's time as vice president.
Rob Walker became a target of the House Oversight Committee earlier this month after committee chair James Comer (R-KY) subpoenaed Bank of America, which led to a trove of new records showing Biden family members receiving over $1 million in payments linked to Walker and the family's Chinese associates.
"Biden family members and their companies began receiving incremental payments over a period of approximately three months" from Walker, according to a memo from the committee.
Speaking about the probe with Maria Bartiromo on Fox Business, Comer said the records prove that the White House was not forthcoming regarding the family's business dealings with Chinese Communist Party-linked entities.
"In the beginning, the White House denied having any knowledge or the fact that their family was involved in any sort of way, shape or form with the CCP. But now we have bank records that reveal otherwise," Rep. Comer said.
"We don't know what the Bidens did in return for this money. The lawyer said that it was seed capital for a business. We haven't been able to find a business. Right now it looks like the Biden family just pocketed this money," the chairman continued.
When speaking about business dealings with the Biden family, Rob Walker once said that exposing him would 'bury all of us, man.'

Why? @GOPoversight has many questions for Rob Walker and we look forward to getting answers for the American people. @MariaBartiromo @FoxNews pic.twitter.com/ZgNNywDhEG

— Rep. James Comer (@RepJamesComer) March 19, 2023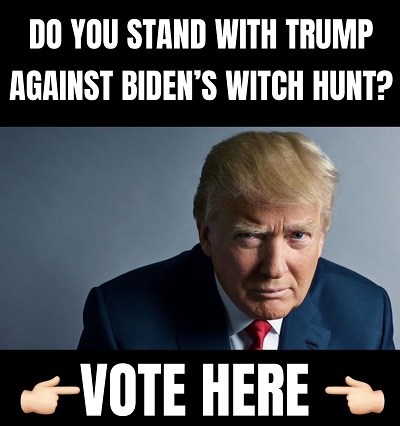 According to Fox, new revelations show Walker's White House visits occurred sporadically throughout Biden's time as veep, and two days after Walker had a meeting in 2011 with Obama assistant David Lane, Hunter Biden invited Lane to a "cookout."
Fox News reports:
According to visitor logs reviewed by Fox News Digital, John R. Walker, a former Clinton administration official and husband of Betsy Massey Walker, who was a top aide to then-second lady Jill Biden, was listed visiting the White House twice in 2009, five times in 2011, four times in 2012, twice in 2013 and once in 2014, 2015 and 2016.

Fox News Digital reached out to the White House multiple times seeking confirmation with over a dozen dates that show a John R. Walker visiting the White House during the Obama-Biden administration, but they did not respond.

On May 13, 2011, Walker is listed as visiting the White House to meet with David Lane, then-President Obama's assistant and Counselor to his chief of staff. A Fox News Digital review also found that Lane is a longtime associate of Walker, Hunter Biden, and Hunter's longtime business partner Eric Schwerin, who visited the White House during the Obama-Biden administration at least 27 times respectively.

Two days before Walker met with Lane at the White House, Hunter invited Lane to a BBQ at his house, prompting Lane to reply, "Looking forward to it, Hunter. See you soon."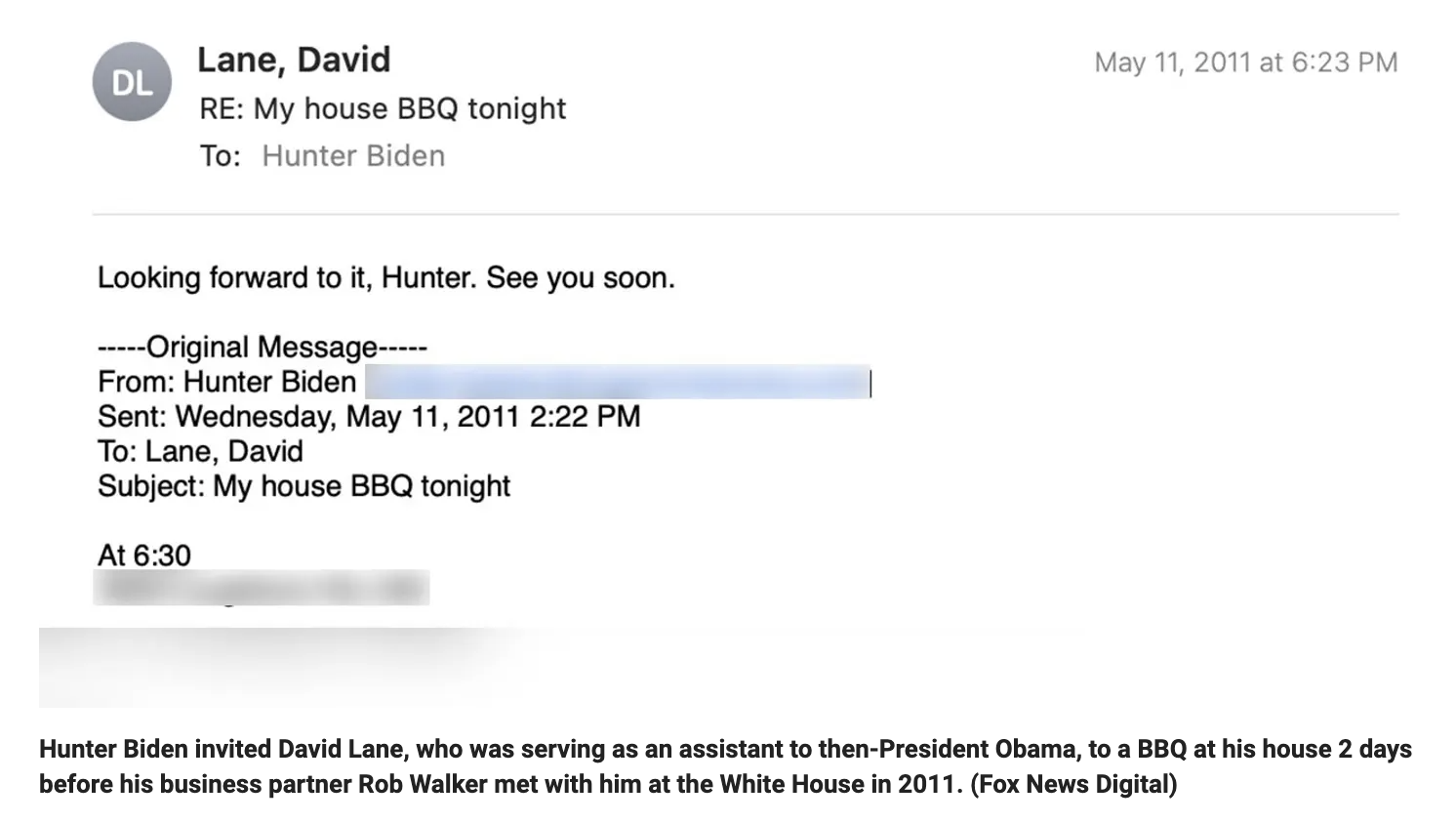 Hunter Biden recently admitted through a spokesperson that he was involved in multi-million dollar business dealings in China.