A report claims that President Joe Biden oversaw a top secret mission in which specialized U.S. Navy diving teams bombed the underwater Nord Stream pipelines supplying Russian gas to Western Europe.
Pulitzer Prize-winning journalist Seymour Hersh, best known for uncovering stories such as the My Lai massacre in Vietnam and prisoner abuse at Abu Ghraib in Iraq, claims in a 5,000-word report published on Substack that the bombing of the Nord Stream pipelines was a "Black Op" ordered by President Biden and executed by the CIA in collaboration with Norway.
The operation, according to Hersh, was disguised as a NATO exercise known as Baltic Operations 22 (BALTOPS 22) which took place off the coast of Germany in June 2022. Hersh writes that the decision to sabotage the pipelines came after top-secret planning within the U.S. national security community for over 9 months, with the focus being on how to execute the mission with no overt evidence of responsibility.
The divers planted C4 explosives on three pipelines in June 2022, which were detonated three months later using a sonar buoy that transmitted a signal to trigger the bombs.
The attack was reportedly a response to Vladimir Putin's invasion of Ukraine and aimed at ending Europe's reliance on Russian gas and disrupting Moscow's income from gas sales, which have funded its war effort.
Hersh published a sensational report on his Substack, citing a source with direct knowledge of the planning behind the alleged bombing of Nord Stream 1 and 2 pipelines. The bombing, which occurred on September 26, 2022, continues to puzzle investigators, but its geopolitical consequences were significant.
Russia, who suspects the U.S., estimates repairs will cost at least $500 million but has not confirmed they will fix the pipelines. Hersh's 5,000-word report claims that diving specialists trained at the U.S. Navy Diving and Salvage Center in Florida planted the explosives.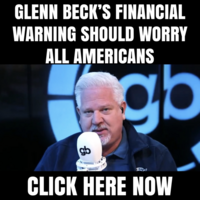 These divers are said to have carried out the secret mission during the highly-publicized BALTOPS22 military exercises in the Baltic Sea in June 2022, which involved 16 NATO countries. The U.S. divers reportedly used the event as cover for their top-secret operation.
A White House spokesman dismissed the report as "false and complete fiction" and the CIA spokesperson also stated that "This claim is completely and utterly false."
In February 2023, President Biden stated that the U.S. would put an end to Nord Stream if Russia invaded Ukraine, responding cryptically when asked how he would do so by saying "I promise you we will be able to do it."
This press conference took place as Russia was deploying a large number of troops to its border with Ukraine in preparation for the invasion, which began on February 24.
Hersh wrote: "What became clear to participants, according to the source with direct knowledge of the process, is that Sullivan intended for the group to come up with a plan for the destruction of the two Nord Stream pipelines—and that he was delivering on the desires of the President."
The White House and the U.S. State Department have publicly denied any involvement in the sabotage of the Nord Stream pipelines, calling the allegations "false," "preposterous," and "disinformation" from Russia. Meanwhile, the Kremlin dismissed the idea that Russia would target its own pipelines as "stupid and absurd."