Thanks to Joe Biden, the world moved closer to nuclear war this week. On Wednesday, Biden gleefully sent dozens of Abrams tanks to help Ukraine fight against Russian forces.
Now, the World Health Organization (WHO) is warning nations around the globe to stock up on medicines that treat exposure to radiological and nuclear emergencies. This is the first time they've made this recommendation since 2007.
Here's more from The Hill:
The updated list, which advises nations on how to stockpile for nuclear and radiological accidents and emergencies, is included in a new WHO report reflecting data and research for related medical treatment that emerged in the last decade.

Maria Neira, the director of the WHO's Department of Public Health and Environment, said it was important for nations and governments to have "ready supplies of lifesaving medicines that will reduce risks and treat injuries from radiation."

"In radiation emergencies, people may be exposed to radiation at doses ranging from negligible to life-threatening," Neira said in a statement. "Governments need to make treatments available for those in need — fast."

The WHO says a typical radiation emergency stockpile should include stable iodine to reduce the exposure of the thyroid to radioactive iodine; chelating agents to reduce radioactive cesium, which can form during nuclear fission, from the body; and cytokines to mitigate damage to the bone marrow.
The list from the World Health Organization also lists several other medicines that treat bodily injury from radiation exposure, such as infection, diarrhea, and vomiting.
On Wednesday, the United States announced that it will provide Ukraine with 31 advanced M1 Abrams tanks, valued at $400 million, in the coming months. The decision was made to resolve a diplomatic impasse with Germany over the best way to assist Kyiv in its conflict with Russia.
President Biden expressed his gratitude to Germany for their decision to provide Ukraine with Leopard 2 tanks: "Germany has really stepped up," he said.
Biden claims "The expectation on the part of Russia is we're going to break up, but we are fully, totally and thoroughly united."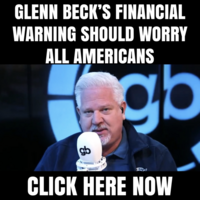 Delivery of the Abrams tanks, which are considered among the most powerful in the United States arsenal, will not be happening immediately. According to senior administration officials who provided information to reporters, it will take several months, not weeks, for the tanks to be delivered. The decision is being viewed as a long-term measure to support the defense of Ukraine.
BREAKING: Biden officially arms Ukraine with 31 Abram Tanks

Buckle up pic.twitter.com/tX36lQHICr

— Clayton Keirns (@CKeirns) January 25, 2023
Let's hope and pray this situation gets diffused before our world enters into a dark period of war.