As Arizona Republican governor candidate Kari Lake continues to fight her 2022 election challenge in court, it now appears that she may have bigger asperations if things don't go her way.
While joining Charlie Kirk on "Real American's Voice" show, Lake revealed that she was considering running for U.S. Senate if she doesn't receive a "decent ruling" in her lawsuit.
At one point during the interview, Kirk asked Lake if she was "entertaining" a Senate run.
"Yes I am entertaining it," Lake replied. This is the first time she has publicly showed interest in running for Senate.
"I mean my number one priority is our court case, and I have full confidence in our court case and I hope we will get a judge to do the right thing," Lake continued. "But I'm also looking at what happens if we don't get a decent ruling in that, and they want me to go away, they want our movement to go away. I represent we the people, and if they want us gone so badly that they're willing to steal an election then I'm not going to let them have that, I won't go away."
"I've seen some internal polling that shows I'm the only Republican who can beat these other two," she said. "I find both of them incredibly dangerous to the people of Arizona, Kyrsten Sinema's voting record being 93 percent of the time voting for Joe Biden's agenda, I find Ruben Gallego being a self-admitted socialist really frightening for Arizona and if I'm the only Republican who can beat them, I would be willing to jump in," Lake added.
WATCH: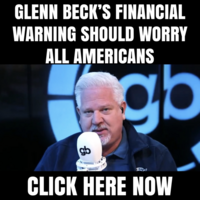 "They want our movement to go away."@KariLake joins @CharlieKirk11 to weigh in on her lawsuit and a possible run for U.S. Senate in Arizona.

Watch LIVE ➡️ https://t.co/AOtHV4zjmr

Watch #TheCharlieKirkShow here: https://t.co/0vTH11em18 pic.twitter.com/MBSXu5JnBR

— Real America's Voice (RAV) (@RealAmVoice) February 6, 2023
The revelation from Lake comes just two weeks after Lake got great news about a potential Senate matchup.
According to the poll, Lake would defeat Independent Arizona Senator Kyrsten Sinema as well as possible replacement Democrat Ruben Gallego in a potential Senate race.
"The survey, released January 11 by the website Blueprint Polling, imagined a scenario in which Sinema, a former Democrat turned independent who's held her Senate seat since 2019, runs for reelection against Lake and Gallego, a Democrat who represents the state's 3rd Congressional District. Lake, who rumors say is considering running for the seat but has not confirmed this, polled at 36 percent, according to Blueprint, well ahead of the two rivals. Gallego trailed closely with 32 percent, while Sinema ran a distant third with 14 percent," Newsweek reported.
In response to the positive poll and speculation online that she is considering a Senate run at the time, Lake's team issued a statement saying that they are hyper-focused on winner her court case to become Governor of Arizona.
"Kari is hyper-focused on winning her court case as she is the duly-elected Governor & her Election Case proves that," Kari Lake's campaign twitter account said.
"Hundreds of thousands of invalid ballots were counted in Maricopa County alone, more than 60% of Election Day voting centers were sabotaged, causing lines of 4 hours or more at some locations, the wrong ballot image was printed on Election Day ballots causing tabulators to jam & spit out ballots, 25K ballots were mysteriously added to the official vote count two days after the elections and more than 100K ballots with rejected signatures were counted anyway. That is just a BIT of what went wrong in Arizona," the statement added.
The initial rumor that Lake was gearing up for a Senate run came from CNN reporter Kate Sulivan who tweeted: "I'm told Kari Lake is considering running for the US Senate seat held by Kyrsten Sinema in 2024."
Just The News reports:
Lake is in the middle of a legal battle regarding the 2022 election, which is set to be heard Feb. 1 by the Arizona Court of Appeals.

The Arizona Republican lost her gubernatorial bid to Democratic Secretary of State Katie Hobbs, but has since alleged that rampant voting irregularities in Maricopa County prevented many would-be Lake voters from casting their ballots.

"Kari Lake is fighting to protect the sacred vote of the People of Arizona," the statement concluded. "It is true that dozens of people have reached out to Kari suggesting she run for US Senate. There have been several polls showing she is the strongest candidate and could win."