As his counterpart in the Senate, the always backstabbing and untrustworthy Mitch McConnell, slides down the path of "bipartisanship" and just wrapped up working with Democrats to pass a monstrosity of a spending bill, GOP House Minority Leader and likely Speaker of the House Kevin McCarthy is stepping up to the plate and preparing to take on the left.
Or, he's at least pretending to. Either way, he's doing a better job of not demoralizing GOP voters than McConnell. So what is McCarthy doing? He's reiterating his pledge to give Ilhan Omar the boot from her committee assignments if he has the chance.
His reiteration of that pledge came during the Republican Jewish Coalition's 2022 leadership meeting in Las Vegas. McCarthy, reading the room quite well, tore into Ilhan Omar for what he characterized as her viciously anti-Semitic comments and pledged yet again that he would start giving the Dems the boot from their committee assignments starting with her.
Watch him here, in the video he tweeted out with the comment "Last year, I promised that when I became Speaker, I would remove Rep. Ilhan Omar from the House Foreign Affairs Committee based on her repeated anti-semitic and anti-American remarks. I'm keeping that promise.":
Last year, I promised that when I became Speaker, I would remove Rep. Ilhan Omar from the House Foreign Affairs Committee based on her repeated anti-semitic and anti-American remarks.

I'm keeping that promise. pic.twitter.com/04blBx3neD

— Kevin McCarthy (@GOPLeader) November 19, 2022
As you can hear in the clip, McCarthy said, with the crowd loudly booing Ilhan Omar as he spoke, "You know, I made another promise to you last time there was this Congresswoman Ilhan Omar. That's a rightful boo. I remember what she said about me. I remember what she said about Israel. Remember what she said about the relationship? I remember it's so much I promised you last year, that as Speaker, she no longer would be on Foreign Affairs, and I'm keeping that promise."
Reading the room, he also spoke out against anti-Semitism and blamed Democrats for its spread, saying "We watch anti-Semitism grow, not just on our campuses, but we watched it grow In the halls of Congress."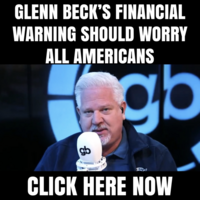 Whether McCarthy will be able to follow through on that promise, great as it might be to imagine, is, however, unclear. Such was noted by Twitter's community notes, which added context to McCarthy's speech, saying "The Speaker does not have the power to remove a member from a standing committee. Foreign Affairs is a standing committee. Each party has their own rules and procedures for assigning committee roles. Only a majority vote by the entire house could remove Rep. Omar. "
Regardless of whether doing so is in his power, McCarthy doubled down on pledge to boot Rep. Omar and expanded it to include other radical, Democrat members of Congress in a later interview on Fox News Channel's "Sunday Morning Futures," saying:
"One thing I said from the very beginning, Eric Swalwell cannot get a security clearance in the public sector. Why would we ever give him a security clearance and the secrets to America? So I will not allow him to be on Intel. "You have Adam Schiff, who lied to the American public time and again – we will not allow him to be on the Intel Committee either. Look at Congresswoman Omar, her antisemitic comments that have gone forward. We're not going to allow her to be on Foreign Affairs."