The F-35 jet that had been missing has now been located. Officials have confirmed that the jet crashed in a field in Williamsburg County, South Carolina. The news brings an end to the intense search that had been underway since the aircraft's mysterious disappearance.
The F-35, one of the most advanced fighter jets in the world, had been the subject of a massive search operation. The jet's disappearance had raised concerns and questions about the safety and reliability of the aircraft, given its state-of-the-art technology and the significant investment made in its development.
According to a report from CountOn2, the local NBC network, a debris field was located near Williamsburg County, confirming the crash site of the missing jet. The exact cause of the crash remains unknown, and an investigation will be launched to determine the circumstances leading up to the incident.
The F-35's disappearance had prompted a multi-agency search operation, involving both military and civilian assets. The search had been concentrated in the area where the jet was last reported, with teams working around the clock to locate the aircraft and its pilot.
The F-35 program, a cornerstone of modern U.S. military aviation, will undoubtedly face scrutiny in the wake of this incident. Questions about the jet's safety, reliability, and the training of its pilots are expected to be at the forefront of discussions in the coming days.
The F-35, developed by Lockheed Martin, represents a significant leap in fighter jet technology, boasting stealth capabilities, advanced sensors, and a state-of-the-art communication system. The jet is used by multiple branches of the U.S. military and has been sold to allied nations around the world.
Earlier today, U.S. military officials had to order a two day stand-down for all F-35 jets following the mysterious disappearance of the F-35.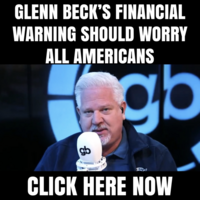 In a statement released on Sunday, a spokesperson for the Marine Corps confirmed that the pilot of the F-35 "safely ejected from the aircraft. We are currently still gathering more information and assessing the situation. The mishap will be under investigation."