The Ethiopian World Federation (EWF), a philanthropic organization, has made allegations that Madonna has been involved in the trafficking and s-xual abuse of children from Malawi.
Madonna has adopted four children from the nation of Malawi in Southeast Africa. She established the non-profit organization Raising Malawi in 2006 with the "goal" of providing assistance to orphans and vulnerable children through health and education initiatives.
The EWF is calling on Malawian President Lazarus Chakwara to investigate Madonna's charitable givings and "restrict her and her associate's accessibility to Africa and to African children as a precautionary measure until a thorough investigation is done into child trafficking, s-x exploitation, s-xual slavery, adoption reversal, threat of coercion, fraud, deception and abuse of power or vulnerability."
"Gay porn stars were photographed in pornographic pictures with Madonna performing vulgar s-x acts with the same s-x which should have been disclosed during her adoption case in 2006 in Lilongwe, Malawi," the EWF says. "Madonna had to sign a contract that forbade the book from including images of child pornography, bestiality, or religious imagery. Shortly after signing that agreement, Madonna founded a company called Maverick, a partnership with Time Warner. She now holds total artistic control over any work released by Maverick, who is now the book's publisher. The agreement she signed with Time Warner with the s-xually explicit content in the book S-x was null and void."
The group accuses Madonna of using her adoptive son from Malawi, David Banda, "for s-xual exploitation and social experimentation."
The EWF also charged Madonna with making the false statement that David's father was absent in her adoption application.
Nyasa Times: "Madonna is being accused of using David Banda 'for s-xual exploitation and social experiments today'. Pictures are awash on social media of David Banda wearing female clothes, makeup and wearing earrings — whilst the two holding hands like two lovers."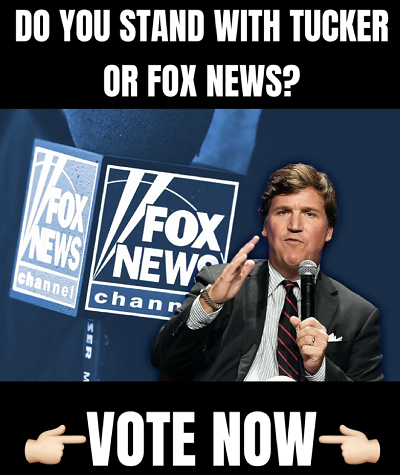 Check out more reporting from Natly Denise below:
According to https://t.co/KQISSkUPEm, the intent behind the org is to "support orphans and vulnerable children with critical resources including education, medical care, food and shelter, and 𝗽𝘀𝘆𝗰𝗵𝗼𝘀𝗼𝗰𝗶𝗮𝗹 support." pic.twitter.com/BWoUiafBgh

— NΛTLY DΞNISΞ (@itsnatlydenise) January 17, 2023
EWF is asking President Lazarus Chakwera to look into the intricacies of her charity "Raising Malawi". There is concern over the integrity of her organization, and possible intent to exploit children. pic.twitter.com/3wq7Nk8nne

— NΛTLY DΞNISΞ (@itsnatlydenise) January 17, 2023
EWF cites that back in 2006, during her adoption case, she should have disclosed her 1992 softcore porn book titled, "SEX". (You can do a search for the type of content included in the book) pic.twitter.com/ephBWHGIbf

— NΛTLY DΞNISΞ (@itsnatlydenise) January 17, 2023
She founded Maverick, which then partnered with Time Warner, therefore the contract she signed was null and void, giving her full content control.

"Sex" caused a lot of controversy– attempted to normalize taboos, even implicated themes of bestiality. pic.twitter.com/DYf2cVdOn7

— NΛTLY DΞNISΞ (@itsnatlydenise) January 17, 2023
They also allege that Justice (at the time) Fiona Mwale who presided over Madonna's 2006 adoption application seemed to be super sharp in questioning about her intentions and motives for twin girls. (hold on for more on the girls) pic.twitter.com/XKQuTwEWyo

— NΛTLY DΞNISΞ (@itsnatlydenise) January 17, 2023
Now we are going to transcend through a more elaborative look at the Malawian children that Madonna adopted, which 𝙘𝙤𝙪𝙡𝙙 illustrate the EWF's concerns a bit more vividly. Secure your wigs, because it gets sad and infuriating.

— NΛTLY DΞNISΞ (@itsnatlydenise) January 17, 2023
In newly surfaced allegations, according to the EWF, "she [Madonna] falsely accused [David Banda's] father of being absent" when she was applying to adopt him. (Nyasa Times)

— NΛTLY DΞNISΞ (@itsnatlydenise) January 17, 2023
Note the captions on this spread, "…local human rights groups and some of the boy's relatives raise questions over the legality of the adoption." … Did People elaborate? I couldn't tell you because all we have is that snippet on the right. pic.twitter.com/fIqHXpK62A

— NΛTLY DΞNISΞ (@itsnatlydenise) January 17, 2023
Yohane [father] spoke publicly about his concerns in 2016 when Madonna split with ex, Guy Ritchie. At this time, her teenage son, Rocco, refused to go back home with her, which was curious. pic.twitter.com/eOiSF54P3j

— NΛTLY DΞNISΞ (@itsnatlydenise) January 17, 2023
Nyasa Times: "Madonna is being accused of using David Banda 'for sexual exploitation and social experiments today'. Pictures are awash on social media of David Banda wearing female clothes, makeup and wearing earrings — whilst the two holding hands like two lovers." pic.twitter.com/Xj7iyf35Fy

— NΛTLY DΞNISΞ (@itsnatlydenise) January 17, 2023