On Thursday, Republican Rep. Matt Gaetz filed the "PENCIL" resolution which would ban Democrat Rep. Adam Schiff from accessing classified information.
The legislation also urges Congress to launch an investigation by the House Ethics Committee.
'PENCIL' stands for Preventing Extreme Negligence with Classified Information Licenses and is also Schiff's nickname given to him by former President Donald Trump.
"Congressman Adam Schiff led the effort for years to weaponize lies from the Clinton campaign and a corrupt Department of Justice to smear President Trump while destroying any trust the country had left in America's intelligence agencies. Speaker McCarthy kept his promise to remove Rep. Schiff from the Intelligence Committee, and with the PENCIL Resolution, we will express the sense of Congress that he should be barred from accessing any classified information at all. He can no longer be trusted by his colleagues in Congress or the American people," said Gaetz.
The Daily Caller reports:
As Speaker of the House Kevin McCarthy blocked Adam Schiff from sitting on the House Intelligence Committee, Republican Florida Rep. Matt Gaetz introduced legislation Thursday that would call on the House to vote on if Schiff should be banned from accessing and viewing any and all classified information.

Gaetz first introduced the PENCIL Act in 2019, when Republicans did not have control of the House.

Speaker of the House Kevin McCarthy recently confirmed that Schiff and Democratic California Rep. Eric Swalwell will be removed from the House Intelligence Committee and the House will vote on the removal of Minnesota Rep. Ilhan Omar from the Foreign Affairs Committee.

Schiff took to the Chinese-owned TikTok app shortly after McCarthy removed him from the House Intelligence Committee, saying McCarthy removed him "for doing my job, for holding Trump accountable and standing up to the extreme MAGA Republicans." He then asked for donations.
On Thursday, Schiff announced that he would be running for Senate.
The news comes just two days after Speaker of the House Kevin McCarthy unleashed on Schiff, banning him from the House Intelligence Committee.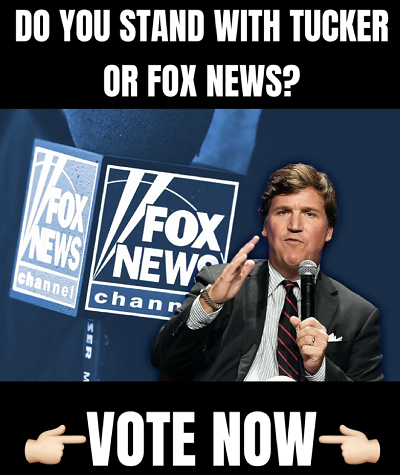 "Our democracy is at great risk. Because GOP leaders care more about power than anything else," Schiff said in a tweet. "We're in the fight of our lives—a fight I'm ready to lead as California's next U.S. Senator."
Schiff is running for Democrat Senator Dianne Feinstein's seat.
A democracy at risk is when elected leaders conspire with Big Tech to censor their opponents.

Like you did.

— Collin Rugg (@CollinRugg) January 26, 2023
Check out what Fox News reported:
Schiff was re-elected to a seventh term in November, now representing California's 30th Congressional District. A high-profile lawmaker, he was the chairman of the House Intelligence committee between 2019 and 2022 and a foil for Republicans during the first impeachment investigation against former President Donald Trump.

His campaign announcement video highlights his record going after Trump, whom he refers to as a "dangerous demagogue." Former House Speaker Nancy Pelosi appointed Schiff as a lead impeachment manager for Trump's impeachment trial in 2020, and he led a team of seven House lawmakers who presented evidence to the Senate arguing in favor of convicting Trump on charges of abusing the power of his office and obstructing Congress and removing him from office.

Republicans heavily criticized Schiff for his actions as the lead investigator in Trump's impeachment inquiry. House Speaker Kevin McCarthy has said that Schiff "openly lied to the American people" and abused his authority as chairman of the House Intelligence panel. In September 2019, Schiff infuriated Republicans by grossly exaggerating the contents of a telephone call in which Trump allegedly coerced Ukrainian President Volodymyr Zelensky to investigate his 2020 rival Joe Biden and his son Hunter. He later described his summary of Trump's phone call as a "parody."