Georgia Congresswoman Majorie Taylor Greene (R-GA) is seeking to impeach Homeland Security Director Alejandro Mayorkas after two of her constituents were killed by illegal immigrant human traffickers.
Rep. Greene detailed her resolution to The Post Millennial, which says Mayorkas is guilty of "high crimes and misdemeanors" resulting from the death of two elderly Georgians whose car was hit by a caravan full of Honduran migrants driven by a smuggler from Houston. The couple, Jose and Isabel Lerma, were traveling through Batesville, Texas. All eight individuals were killed in the collision.
"Rather than adhering to an oath he took to defend and secure our country and uphold the Constitution when he was sworn in and Secretary of Homeland Security," Greene states, "Alejandro Nicholas Mayorkas has engaged in a pattern of conduct that is incompatible with the laws of the United States."

Thanks to repeated failures by the Biden administration to control the flow of migrants at the southern border, Mayorkas has lost "operational control over the entire international land and maritime borders of the United States."
"The ongoing invasion at our southern border is a direct national security threat against the States and against the citizens therein. Secretary Mayorkas has willfully abandoned his duty to secure the border and protect States against invasion, thereby violating article IV, section 4 of the Constitution," Greene affirms.
Fentanyl, primarily produced in Asia, has exploded in popularity among U.S. drug users following its importation by drug runners across the southern border. Human trafficking, which is by far more lucrative for the Mexican cartels, has also resulted in the worst migrant flood in decades as liberal American cities buckle under the weight of providing social services to thousands of new individuals. Republican Congressman Chip Roy (R-TX) has previously faulted Mayorkas for losing contact with more than 85,000 migrant children who were placed in temporary homes after their arrival.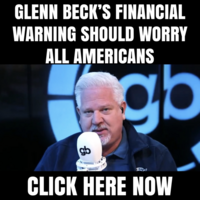 "Alejandro Nicholas Mayorkas, in his inability to enforce the law, has engaged in a pattern of conduct that
is incompatible with his duties as a civil officer of the United States," Greene states.
During Senate testimony earlier this month, Mayorkas said he could not characterize the southern border as a "disaster."
"No, the disaster is that we have a broken immigration system that we cannot seem to fix," he told senators.