On Friday, the U.S. Department of Defense revealed new information about the Chinese Spy Balloon that is currently hovering over the United States.
Pentagon Press Secretary Brig. Gen. Patrick Ryder revealed that the balloon is maneuverable and has changed direction 60,000 feet in the air. Despite these new details, Biden is not committing on taking any action.
This is news: "The balloon is maneuverable, clearly its violated US air space, and again we've communicated that fact to the [People's Republic of China]," Ryder said.  The spokesman did not indicate any details on how it can be maneuvered.

— Jim Sciutto (@jimsciutto) February 3, 2023
WTF, Balloon has a Large Pay Load!
NOW – Pentagon: Chinese "high-altitude surveillance balloon… is currently over the center of the continental United States"

"The balloon is maneuverable…& has changed its course. This is a surveillance balloon"@GBalloutine @TheBigMigShow pic.twitter.com/nkvpJpNxFi

— George Balloutine™ (@GBalloutine) February 3, 2023
Twitter reacted:
A reliable source tells me that China's surveillance balloon is close to entering Missouri. The Pentagon has admitted now that this balloon is maneuverable, has changed course and is a spy balloon. The lunacy of letting this continue flying over the US is absolutely mind blowing.

— Robby Starbuck (@robbystarbuck) February 3, 2023
"The balloon is maneuverable," Pentagon.

Ok why are we not shooting it?

How do we know there are no weapons on it?

— Carmine Sabia (@CarmineSabia) February 3, 2023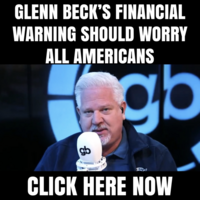 Pentagon spokesman says the Chinese balloon is not just maneuverable but has changed its course as it flies at 60,000 feet.

— Alex Marquardt (@MarquardtA) February 3, 2023
Ryder refused to state if President Joe Biden is even considering shooting down the balloon as it flies over U.S. soil.
This is still a developing story. Stay tuned for more…