Chilling details about the home invasion that nearly took the life of Paul Pelosi emerged in court on Monday as the husband to former House Speaker Nancy Pelosi took the stand to relive what he said was a moment he has tried to put out of his mind for months.
During brand new testimony, Paul Pelosi told jurors he was home and asleep the night of October 28th, 2022 when David DePape entered and woke him up, demanding to know where Nancy Pelosi was.
"He burst in the door, and that wakes me up," Mr. Pelosi testified for the jury. The home intruder stood in the bedroom doorway and asked, "Where's Nancy?" Paul Pelosi recalled.
"I have not discussed this incident with anybody. I've tried to put it out of my mind. I made the best effort I possibly can to not re-live this."

Mr. Pelosi told a stunned courtroom how he knew he was in "serious danger" but tried to remain "as calm as possible" while listening to DePape allegedly say, "I'm going to have to take you out."
After telling DePape that his wife was in Washington, he began looking for opportunities to escape including by using the home's elevator.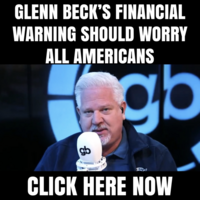 He testified, "I realized that it was a very serious situation. The first thing I tried to do was get up and try to get to the elevator, because if I can get in the elevator, there's a phone in the elevator, and I could close the door so he couldn't get to me. I walked toward the elevator, but he blocked me."
"Then I got the idea. I went over to my bathroom because I always leave my cellphone in my bathroom. I dialed 911," Mr. Pelosi added as he retold how he was able to leave a cryptic message with dispatchers that resulted in officers arriving to the house.
That was when the hostage situation nearly turned deadly.
Officers' body cameras captured the moment when DePape allegedly struck Mr. Pelosi in the head with a hammer, knocking him unconscious. Shortly after, he testified, he woke up in a "pool of blood."
While struggling for life at an area hospital, Mr. Pelosi said the nurses said to him, "Don't watch the news."
Prosecutors have executed a search warrant in the garage where DePape lived in Richmond, California. Evidence against the 42-year-old includes search engine results with phrases like "Pelosi pig blood," "Nancy Pelosi Family," and a bookmark titled "Nancy Pelosi San Francisco California."
DePape has pleaded not guilty. If convicted, he faces life in prison for attempted murder and attempted kidnapping of an elected official.