In a sign that the Republican National Committee has all but given up on wooing former President Donald Trump onto the debate stage, the party's governing body has announced that the third round will be conducted in a blue southern enclave and broadcasted by a liberal mainstream media network.
On Monday the RNC announced that Miami will play host to the next debate for the field of GOP presidential candidates, an about-face from the committee's earlier plans to hold the debate in Alabama in an effort to encourage President Trump to participate. NBC News will be sponsoring the affair, which will air on November 8th.
The Trump-less field will butt heads at the Adrienne Arsht Center for the Performing Arts of Miami-Dade County from 8 to 10 p.m. No moderator or format has yet been announced.
To qualify for the stage, candidates must secure 4 percent of the vote in multiple polls and collect at least 70,000 unique donors nationwide, the RNC announced previously. That puts nearly half the GOP field at risk of missing out, including former Vice President Mike Pence, Chris Christie, U.S. Senator Tim Scott (R-SC), North Dakota Governor Doug Burgum, and Asa Hutchinson.
If President Trump does not participate as expected, the stage will be winnowed to just Florida Governor Ron DeSantis, Vivek Ramaswamy, and Nikki Haley. The 45th president recently told advisors that he plans to skip the party's third GOP debate, a move intended to keep his distance from his low-polling rivals in the field. He has bragged for months that he's "up by too many points" and does not need to debate competitors who stand virtually no chance of upsetting his plans to take on President Joe Biden next year. His campaign has called for all future debates to be canceled.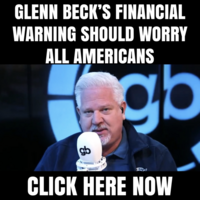 Rebecca Blumenstein, the president of editorial for NBC News, said that NBC News has "a long history of fostering conversations with the leaders that seek to shape domestic politics and foreign policy" and that it looks forward to "continuing our leading reporting on the 2024 presidential race and spotlighting the issues that matter most to voters as they head to the polls."
Other debate partners will include the Salem Radio Network, the Republican Jewish Coalition, and Rumble.
Former Sen. Norman Coleman (R-MN), chair of the Republican Jewish Coalition, stressed the opportunity for Republican candidates to speak to Hamas' atrocities committed against Israel.
"As the horrific events of the last week have unfolded in Israel, the issue of American foreign policy has taken on an even greater role," he said. "American strength and American resolve — and our candidates' vision for America's role in the world — are more important than ever."
President Trump has demonstrated an affinity for hosting competing events at the same time as presidential debates. He sat down with Tucker Carlson for an interview on X which surpassed the first debate's national viewership on Fox News and spoke before union workers in Michigan while the second debate occurred, a move that forced Fox to slash its advertising rates. He continues to lead his rivals by upwards of 60 points in recent polls.