Senator Tim Scott (R-SC) announced Sunday that he would be suspending his presidential campaign in a surprising statement.
The South Carolina Republican made the announcement during an interview with Fox News' Trey Gowdy, who previously represented Scott's home state in Congress.
" I love America more today than I did on May 22nd, but when I go back to Iowa it will not be as a presidential candidate," Scott said. "I am suspending my campaign. I think the voters, who are the most remarkable people on the planet, have been really clear that they're telling me 'not now, Tim.' I don't think they're saying Trey, no, but I do think they're saying 'not now.'"
"And so I'm going to respect the voters and I'm going to hold on and keep working really hard and look forward to and I'm going to hold on and keep working really hard and look forward to another opportunity."
According to a report from Politico, Scott's announcement was so unexpected that it even shocked members of his own staff. Multiple campaign staffers told the outlet that they had no knowledge of the announcement prior to the Fox News interview.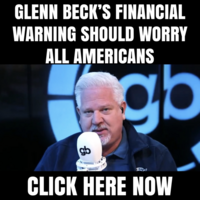 Scott's exit comes as the South Carolina has failed to make an impact in early primary polls outside his home state. Even in South Carolina, Scott has largely been overshadowed by Nikki Haley, who served as the state's governor prior to her tenure as UN ambassador.
It remains to be seen whether Scott's exit will give a boost to other Republican candidates, namely Haley and Florida Governor Ron DeSantis, though former President Donald Trump has maintained a significant polling advantage.