Former President Donald Trump secured another high-profile endorsement on Sunday, this time from Texas Governor Greg Abbott.
Sunday's endorsement was not entirely unexpected, as reports indicated that Abbott was set to endorse the former president at a speaking event along the southern border. The reports proved true, as Abbott formally endorsed Trump at the Edinburg event.
"We need a president who's going to secure the border. We need a president who's going to restore law and order in the United States of America, not letting these criminals run, ransack over the stores that you see images of almost nightly. We need a president who's going to restore world peace, as opposed to this outbreak of warfare under Joe Biden," Abbott told the crowd.
"We need Donald J. Trump back as our President of the United States of America. I'm here today to officially proclaim my endorsement for Donald J. Trump, the former and future President of the United States of America," he continued, causing the crowd to erupt with applause and cheers.
Abbott has repeatedly clashed with the Biden Administration over the crisis on the southern border. Since Biden assumed office in January 2021, more than 6.5 million illegal aliens have been encountered at the southern border.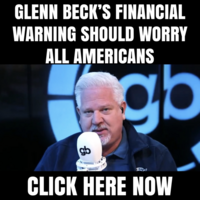 Millions of illegal aliens have entered the country through the Lone Star state. In response, Abbott has deployed the Texas National Guard and instructed law enforcement officials to construct land and water-based barriers along the border with Mexico.
The Biden Administration is currently suing Texas in response, arguing that only the federal government has control over international borders.
"I'm here to tell you that there is no way, no way that America can continue under the leadership of Joe Biden as our president. We need a president who's going to secure the border," Abbott said on Sunday.
Former President Trump said he was "honored" to receive Abbott's endorsement and pledged to secure the border if re-elected. "This meant a lot to me," Trump said. "You're not going to have to worry about the border anymore, governor … you're not going to have to worry about the border in Texas or Arizona or anywhere else."
The former president also joined Abbott in handing out early Thanksgiving meals to state border personnel.
National Border Patrol Council Brandon Judd thanked Trump for his assistance with Operation Lone Star, saying "he was willing to take a picture with every single person, even though his only staff was telling him not to."
""He truly caress about this country. He truly caress about the men and women in law enforcement in the military and he's shown that every single day," Judd said. "I cannot tell you how much I appreciate the next president of the United States, President Donald Trump."
Abbott is the second Republican governor to endorse Trump in recent weeks, as Arkansas Governor Sarah Huckabee Sanders endorsed her former boss at a rally earlier this month.
""It's not a question between right versus left anymore. It's normal versus crazy, and President Biden and the left are doubling down on crazy. The time has come to return to the normal policies of the Trump era which created a safer, stronger, and more prosperous America, and that's why I am proud to endorse Donald Trump for President," Sanders said.