A new poll from the New York Times has provided outstanding news for former President Donald Trump, whose popularity has soared following an avalanche of criminal indictments and other legal actions just ahead of election season. According to the latest survey, the former president is leading in five swing states and is on pace to secure upwards of 300 electoral votes, which would see allow him to return to the White House.
The swing state poll, which was conducted by the New York Times and Siena College, found the former president leading in multiple states that were carried by Joe Biden in 2020. Trump currently leads his rival in Michigan, Nevada, Georgia, Pennsylvania and Arizona, all of which were won by Biden in the previous presidential election.
Of the six swing states surveyed, Biden only leads Trump in Wisconsin.
In Pennsylvania — a state the president has long claimed as a second home — Biden trails Trump by four percentage points after narrowly carrying the Keystone State in 2020. The former president also leads by five in Michigan and Arizona, according to the poll, and six in Georgia.
Perhaps most notably, the former president was found to be leading Nevada by 10 percentage points, a state that has not gone for a Republican presidential candidate since George W. Bush in 2004.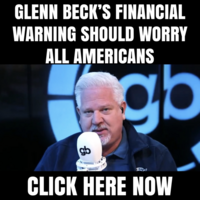 Biden's age was cited as a worrying factor among 71 percent of respondents, including 54 percent of the president's own supporters. Just 39 percent said the same about former President Trump.
Swing state voters also gave Trump higher marks on handling of the economy, a trend that has been observed across major pollsters for months. Respondents said they trust Trump to handle the economy more than Biden by 59 to 37 percent, a 22-point margin in favor of the former president.
Trump and Biden are also effectively tied among voters under 30, representing a massive shift from 2020, when Biden carried the demographic.