At alleged hammer attacker David DePape's preliminary hearing on Wednesday, the 911 audio and police bodycam footage of the Paul Pelosi attack was released.
According to reports, DePape entered the Pelosi's San Francisco residence back in October looking for Nancy Pelosi.
"[DePape] told officers and medics at the scene — "I'm sick of the insane f…ing level of lies coming out of Washington, D.C. I came here to have a little chat with his wife. I didn't really want to hurt him, but you know this was a suicide mission. I'm not going to stand here and do nothing even if it cost me my life."" CBS reported.
As things escalated, DePape allegedly hit Paul Pelosi with a hammer.
NBC court reporter Bigad Shaban reported that the TV monitor showing the bodycam footage was facing the SFPD officer on the stand so he was unable to see the footage however he was able to provide a detailed script of the events that unfolded.
"Court just played police body camera video night of Pelosi attack. The tv monitor is facing the SFPD officer on the stand, so most of us in court couldn't see the video, but could hear audio," Shaban reported on Twitter.
Read the transcript of the bodycam footage below: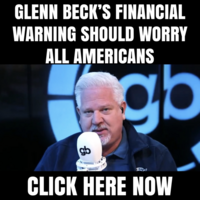 Timing based on police body camera audio:
:00
Officers knock door of Pelosi home
:20
(door opens)
(Officer) Hi how you doing?
(Officer) What's going on man?
(Man) He's good.
:30
(Officer) Drop the hammer
:34
(Depape strikes Pelosi with hammer)
Now an SFPD investigator is on the stand, who interviewed Paul Pelosi on Oct. 30 about the attack.
"He said this man was in his room and woke him up. He was startled and a little groggy…
He asked him where's Nancy, where's Nancy…"
SFPD investigator who interviewed Paul Pelosi:
"[Paul Pelosi] told [David DePape] she is in Washington right now, and that she'd be back in a couple of days.
[Paul Pelosi] said [David DePape] was holding a hammer in one hand a bunch of plastic zip cords in the other hand."
(Prosecutor) Did Mr. Pelosi feel like he was free to leave the house?
(SFPD investigator) He said hell no.
(Prosecutor) Did he ever threaten Mr. Pelosi?
(SFPD investigator) Yes. He kept telling Mr. Pelosi that he could take him out.
11/ Court just played police body camera video night of Pelosi attack. The tv monitor is facing the SFPD officer on the stand, so most of us in court couldn't see the video, but could hear audio.

I used my stopwatch to time out events as they unfolded:@nbcbayarea

— Bigad Shaban (@BigadShaban) December 14, 2022
CBS News reported:
Using 911 audio, police body cam video and investigators sworn testimony, prosecutors meticulously pieced together the terrifying attack of Paul Pelosi at the preliminary hearing Wednesday of his accused assailant David DePape.

Wearing an orange jumpsuit, DePape sat at the defense table. In the crowded courtroom was Christine Pelosi, one of the Pelosis' five adult children.

The hearing got off to a quick start with prosecutors playing audio of Paul Pelosi's 911 call to San Francisco police.

The audio recording was followed by one of the SFPD officers — officer Kyle Cagney — who responded to the home taking the stand and describing the doorway confrontation with DePape and the swift hammer attack. He then displayed the hammer to the courtroom, pulling it from a large evidence pouch.

Cagney also reviewed police body camera video with the Superior Court Judge Stephen Murphy.

"When officers arrived on scene, they encountered an adult male and Mrs. Pelosi's husband, Paul," SFPD Chief Bill Scott told reporters. "Our officers observed Mr. Pelosi and the suspect both holding a hammer. The suspect pulled the hammer away from Mr. Pelosi and violently assaulted him with it."

"Our officers immediately tackled the suspect, disarmed him, took him into custody, requested emergency backup and rendered medical aid," he added.

Along with the hammer, DePape also had zip ties, which he admitted to having so he could take Nancy Pelosi hostage.

He had allegedly forced his way into the home by smashing the window of a rear door.
Follow me on Twitter @CollinRugg!