In the hours following his new appointment as acting Speaker of the House, Rep Patrick McHenry's first order of business was to reclaim the office space occupied by former Speaker Nancy Pelosi, according to Politico.
McHenry's office sent a stern email to Pelosi's office, requesting her to vacate the premises by Wednesday. "Please vacate the space tomorrow, the room will be re-keyed," wrote a top aide on the Republican-controlled House Administration Committee. The email further said that the room was being reassigned by the acting speaker "for speaker office use."
Pelosi, now holding the title of speaker emerita, had been allowed by McCarthy to use a coveted hideaway office, a privilege granted to a select few. However, with McHenry at the helm, it's apparent that exceptions based on former titles hold little sway.
Pelosi decried the directive as "a sharp departure from tradition," a claim that rings hollow given the office in question is traditionally reserved for active members.
"Sadly, because I am in California to mourn the loss of and pay tribute to my dear friend Dianne Feinstein, I am unable to retrieve my belongings at this time," responded Pelosi, who missed Tuesday's ouster of McCarthy.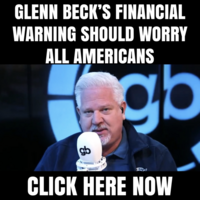 This is a developing story, stay tuned for more…..