On Friday evening, the Pentagon confirmed that a 2nd Chinese spy balloon was "transiting Latin America."
"We are seeing reports of a balloon transiting Latin America," said Brig. Gen. Patrick Ryder to journalist Alex Ward. "We now assess it is another Chinese surveillance balloon."
Brig. Gen. Patrick Ryder to me: "We are seeing reports of a balloon transiting Latin America. We now assess it is another Chinese surveillance balloon." https://t.co/0dcYZ5UdKj

— Alex Ward (@alexbward) February 4, 2023
JUST IN – Pentagon: Another Chinese spy balloon over Latin America.

— Disclose.tv (@disclosetv) February 4, 2023
It appears that the second spy balloon was spotted above Costa Rica on Thursday, however, it was just confirmed by the Pentagon today.
Check out what the National News reported:
On Friday, China said it was looking into reports a Chinese spy balloon had flown in US airspace after the Pentagon said on Thursday it was tracking an object hovering over North America.

Pictures and videos were soon being shared on social media — with some users in Costa Rica speculating the object may have come from space.

Twitter user Eduardo Costa said the "UFO was also seen in Costa Rica" while Manuel Hernandez said it could be seen from the towns of Zapote and Grecia in the Alajuela Province.
Initially, many suspected the the spy balloon was surveying nuclear sites in Montana. However, some are now saying that the spy balloons could be a test trial for a potential EMP attack in the future.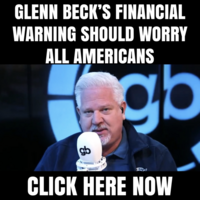 This may explain the Pentagon's hesitancy to shoot down the balloon.
WATCH:
Alex Jones is always ahead of the game regarding military technology. His assessment of the act of invasion by China that is taking place:

— Cernovich (@Cernovich) February 4, 2023