Maryanne Trump Barry, the elder sister of former President Donald Trump, was found dead in her Manhattan apartment Monday morning. She was 86.
Barry was found unresponsive at her Upper East Side residence, though no foul play is anticipated according to the New York Post.

The older sister to President Trump made a name for herself in her own right, breaking glass ceilings on her way to becoming a federal judge to the United States District Court for the District of New Jersey, where she was appointed in 1983 by former President Ronald Reagan. She resigned in 2019 amid an ethics scandal involving alleged unreported income stemming from the real estate empire built by her father, Frederick Trump.
As her young brother paved New York streets with gold on his way to becoming the dominant force in the city's real estate world, Barry forged her path in Manhattan's world of pugnacious prosecutors. In 1974, she took on the role of Assistant United States Attorney for the District of New Jersey and was just one of two women in the office at the time.
During President Trump's 2016 campaign, his sister was a vocal supporter. However, news of her private concerns leaked when she was recorded by Mary L. Trump, the president's niece and fervid family critic, knocking her for being "cruel" and "out for Donald" during the 2020 election, according to CNN.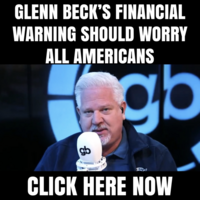 At the time, President Trump blamed his niece for sowing discord within their family.
"Every day it's something else, who cares. I miss my brother, and I'll continue to work hard for the American people. Not everyone agrees, but the results are obvious. Our country will soon be stronger than ever before," the President said in reference to his brother Robert Trump, who died earlier that year.