Over the past few days, there has been rumors flying on Twitter about the possibility of the Project Veritas board ousting James O'Keefe as their leader. This has caused a massive backlash from not only fans, but now from top donors.
On Friday, a cease and desist letter to the Project Veritas board was leaked to Twitter.
The letter was first shared by Twitter user "Swig", and it states that the "firm represents a large group of significant donors to Project Veritas."
"By threatening or taking these actions," the letter continues, "the Board is straying from its roots and the express purpose for which it raised considerable funds from the public, including our clients."
Check it out here:
🚨🚨🚨EXCLUSIVE🚨🚨🚨: I have obtained a Cease and Desist Demand Letter sent to the @Project_Veritas Board of Directors by a law firm representing a large group of significant PV donors.

RT!!! pic.twitter.com/PHo9vGvYt7

— Swig 🇺🇸 (@OldRowSwig) February 10, 2023
Swig added more context to the story: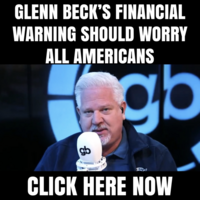 From my source: "The big wig donors to Project Veritas are not taking the board actions against James O'Keefe lying down."

— Swig 🇺🇸 (@OldRowSwig) February 10, 2023
"Looks like they have hired a big name law firm that sent a letter which seems to suggest the board is running afoul of Virginia law and exposing themselves to substantial liability!"

— Swig 🇺🇸 (@OldRowSwig) February 10, 2023
"Why don't they understand? James is Project Veritas. Project Veritas is James. We the People stand with James!"

— Swig 🇺🇸 (@OldRowSwig) February 10, 2023
"We are concerned that the Board may already be acting in violation of Virginia charitable solicitation and trust law and ask that the Board refrain from taking further actions to fundamentally undermine the purposes for which Project Veritas be established," the letter further states.
The letter concludes with the donors demanding that the board must "cease and desist" from any further actions to remove James O'Keefe from the company.
Conservatives on Twitter made it clear who they stand with:
The Project Veritas board meeting reportedly started this morning.

We will not support Project Veritas without @JamesOKeefeIII.

Let's make sure they see this.

— Collin Rugg (@CollinRugg) February 10, 2023
Without James O'Keefe there is No Project Veritas. Absolutely disgusted by these people who paraded around pretending to be his friends. This man has given his blood sweat and tears to the company that HE founded. Good luck trying to run the company without him, it will crumble. pic.twitter.com/14pfwdYTmb

— Brian Clowdus (@BrianClowdus) February 9, 2023
I've read the accusations against James O'Keefe and they're utterly bizarre. He's not even accused of doing anything salacious or terrible. Just a bunch of petty, superficial complaints. I stand with James 100 percent. Project Veritas is nothing without him.

— Matt Walsh (@MattWalshBlog) February 10, 2023
There is no Project Veritas without James O'Keefe. I say this as a donor to the organization, but more importantly as a colleague who watched him pour everything he had into PV over the years.

The money and supporters will follow James. https://t.co/H9yukTe1NR

— Candace Owens (@RealCandaceO) February 9, 2023
Project Veritas under James O'Keefe:

EXPOSED CNN's efforts to remove Trump
EXPOSED woke indoctrination in our schools
EXPOSED voter fraud across America
EXPOSED Pfizer's dangerous Covid mutation experiments

There is NO Project Veritas without James O'Keefe!

— Kimberly Guilfoyle (@kimguilfoyle) February 9, 2023
James O'Keefe is a genuine hero of the movement.

— Jeremy Boreing (@JeremyDBoreing) February 9, 2023
Stay tuned for more breaking news from this story…
Image credit: Gage Skidmore @ Flikr