Protesters have stormed Israeli embassies in Jordan, Turkey and a handful of additional Islamic countries after the bombing of a hospital in the Gaza Strip. Israeli Prime Minister Benjamin Netanyahu has stated that the Israeli Defense Forces did not launch the attack, instead pointing to a third-party jihadist group, Islamic Jihad. Israeli officials have stated that a rocket fired by the group caused a massive explosion when it was intercepted by Iron Dome defense systems, which caused it to fall on a weapons stockpile near the hospital. Muslim nations have been largely united in blaming Israel for the attack, however, claiming that it was a targeted air strike.
As Al Jazeera and other outlets pegged the death toll in the 800's, protests and riots have erupted across the Islamic world. In Jerusalem, gunfire was heard after protesters from the West Bank clashed with Palestinian Authority security forces and possibly IDF border personnel. Protests have also kicked off in Lebanon, where Hezbollah supporters have gathered outside the Israeli, U.S. and French embassies.
In Jordan, protesters broke in to the Israeli consulate and set fires outside. Protesters also attempted to break in to the Israeli embassy in Ankara, though Turkish officials are urging the crowd to disperse.
While the State Department has yet to issue a comment, protesters in Lebanon's capital of Beirut appear to have set a fire inside the U.S. embassy compound. Demonstrators could also be seen throwing rocks and other objects at security personnel.
The massive U.S. embassy in Baghdad has raised its state of alert over the ongoing protests and riots.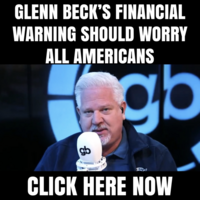 The situation around the American embassy in Baghdad. pic.twitter.com/FjaIGi0YlZ

— Sprinter (@Sprinter99800) October 17, 2023
The governments of Iran, Jordan, Egypt, Turkey and numerous others have accused Israel of "war crimes" for what they claim was an intentional attack.
Israeli military officials have vehemently denied that IDF forces were behind the attack, stating that a third-party jihadist group, Islamic Jihad, launched rockets towards Israel that were intercepted by Iron Dome defense systems. The rocket then broke up, Israeli officials have claimed, and struck a weapons depot that were located near the hospital, causing a massive explosion.
This is a developing story.