During an interview with Fox Business Network on Monday, Republican Rep. Mike Waltz dropped new bombshell information relating to Chinese spy balloons allegedly flown over the United States during former President Donald Trump's time in office.
Shortly after the spy balloon was shot down over the Atlantic ocean over the weekend, the left-wing media rushed to Joe Biden's defense, claiming spy balloons flew over the country when Trump was in office and he didn't do anything about it.
The claims have since been proven to be false and according to Rep. Waltz, the Pentagon refused to tell the president because they were worried his reaction would be too strong.
The Pentagon "thought Trump would be too provocative and too aggressive," Waltz said.
"My office has been briefed by the office of the Secretary of Defense of the current Pentagon that it happened over Florida, it happened over Texas, and that it's happened before," he said during the interview.
"We have more detailed questions but what is unclear, Stuart, at this point is, did the Pentagon under the Trump Administration brief the Trump White House and give them the option to take action or did they decide not to brief them for whatever reason?" Waltz asked.
"And there is some speculation, I talked to Trump administration officials over the weekend, that the Pentagon deliberately did it because they thought Trump would be too provocative and too aggressive," he continued.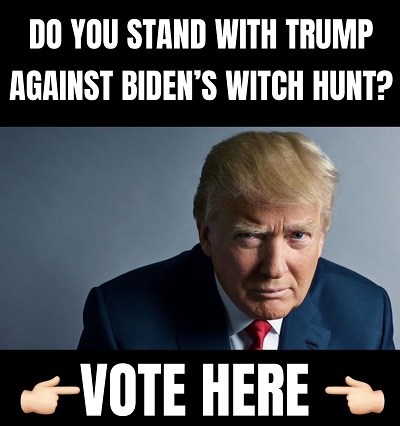 "So that's what we need to get to the bottom of and one person that I'm waiting to hear from that we haven't heard from that list is former Secretary of Defense, General Mattis who was the secretary during this time period," Waltz said. "What did he know and what did he decide to pass on and brief to the president."
WATCH:
Waltz's comments reflect other comments made over the weekend that support the notion that Trump was unaware of any balloons flying over the country.
A Biden official confirmed on Sunday that Chinese spy balloons allegedly flown during the Trump administration were "discovered" after former President Donald Trump left office.
Shortly after the Chinese spy balloon was shot down on Saturday, media outlets began reporting that former President Donald Trump allowed Chinese spy balloons to pass through the United States on multiple occasions.
The Biden administration appears to have proved this to be false.
"Information suggesting that Chinese spy balloons traveled over the continental United States during the Trump administration was "discovered after" former President Trump left office, a senior administration official told Fox News," Fox News reports.
On Sunday, a senior administration official told the outlet that U.S. intelligence assesses that "PRC government surveillance balloons transited the continental U.S. briefly at least three times during the prior administration and once that we know of at the beginning of this administration, but never for this duration of time."
The explained to Fox News that "this information was discovered after the [Trump] administration left."
"They went undetected," they said.
"These balloons are all part of a PRC fleet of balloons developed to conduct surveillance operations, which have also violated the sovereignty of other countries," they explained, also noting that this sort of conduct is "often undertaken at the direction of the People's Liberation Army."
"Two things can be true at once: this happened and it wasn't detected," the official said.