Dianne Feinstein, the senior California U.S. senator who for months had been battling a myriad of health ailments, is dead at 90.
Sources with San Francisco's ABC affiliate confirmed Feinstein's passing Friday morning, just hours before tributes from the giants in U.S. politics began rolling in.
"Dianne Feinstein, right from the start, was an icon for women in politics," said former House Speaker Nancy Pelosi.
Senator Chuck Schumer adds, "She's a legend. A legend in California as the first woman senator. A legend in the Senate. She was the leader on so many different issues."
Born in 1933, Sen. Feinstein blazed trails for generations of female candidates and officeholders on her way to becoming the longest-serving U.S. senator in American history. Her Russian Orthodox mother and Jewish father ensured she had a religious upbringing before going on to graduate from Stanford University in 1955.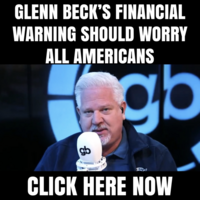 From her first of three marriages, Sen. Feinstein bore her only daughter Katherine. She took her first foray into politics in 1960 when California Governor Jerry Brown appointed her to the state women's parole board. She was elected in her own right nine years later to the San Francisco Board of Supervisors.
Willie Brown, the former mayor of San Francisco who served alongside Feinstein at the time, recalled her push for inclusivity for Black residents at a time when accommodations were not guaranteed, even in the liberal enclave.
"I remember that I was trying to get a house here in San Francisco, when they wouldn't allow Black people easily to get houses," he said. "And there was a demonstration and this angular tall, great-looking white woman pushing a baby stroller with a little kid in it, who nobody knew anything about, came out to participate in the protest. That was Dianne Feinstein! And it was that long ago, and so I am a great admirer."
She ran for governor of California in 1990, losing to the Republican candidate but setting the stage for her historic election to the U.S. Senate two years later. She served as the first female chair of the Senate Rules Committee and Senate Intelligence Committee.
Earlier this year, Sen. Feinstein was sidelined for months with a bout of shingles, returning only to struggle with basic tasks like casting her votes. Aides had been heard in recent months telling Feinstein to stop speaking during non-deliberative procedures and telling her which was to vote. The optics, paired with similar elderly troubles for President Joe Biden and Senate Minority Leader Mitch McConnell, led to a public voicing of frustration about the advanced ages of many of America's longest-serving politicians.