A spokesperson for the Democratic Governor of Arizona, Katie Hobbs, resigned on Wednesday following a controversial post she uploaded on Twitter. Josselyn Berry, Hobb's spokeswoman, posted a threatening image shortly after the shooting at the Christian elementary school in Nashville.
The picture showed a woman holding a handgun from the 1980 film "Gloria," and the caption read, "us when we see transphobes." (See below).
Berry's post appeared shortly after Audrey Hale, the transgender shooter, killed three nine-year-olds and three adults in a Christian elementary school before being fatally shot by the police. The Arizona Freedom Caucus demanded Berry's resignation, stating that "calling for violence like this is un-American & never acceptable," as reported by AZ Central.
On Wednesday, Hobbs' office confirmed Berry's resignation, and a complete statement is anticipated soon, according to CBS 5 News political editor Dennis Welch. Berry's twitter account has since been made private.
This is Governor Katie Hobbs's press secretary, Josselyn Berry, advocating for violence against those who oppose the radical Trans agenda. pic.twitter.com/5dH7aCmi8U

— Charlie Kirk (@charliekirk11) March 29, 2023
Audrey Hale, the Nashville shooter, was reportedly in conflict with her religious parents over her sexuality and gender identity. Hale, who went by the name Aiden and preferred he/him pronouns, identified as gay and transgender. However, her parents, Norma and Ronald, who are devout Christians and church coordinators, could not come to terms with her identity and did not allow her to dress as a man while in their home.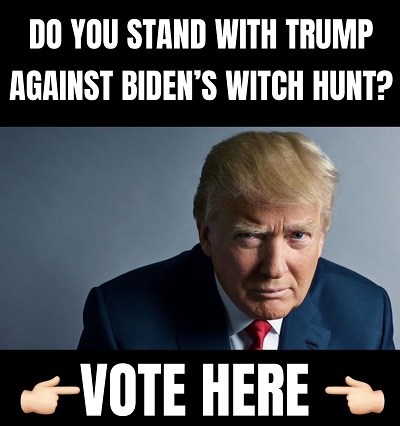 Hale would even change outfits after leaving home, dressing as boy once she left, according to a new report by the DailyMail. "You only see what you want to see. Their religion does not allow them to accept homosexuality," one source said.
The source revealed:
'She was Audrey at home but when she left the house she changed clothes. They did know about it, they just didn't accept it.'

Neighbors in the tree-lined suburban street where the family lived for three decades said they were clueless about Hale's apparent transition and remembered her as a 'skater, tomboy type.'

'She introduced herself about a year and a half ago as Audrey,' said one.

'I treated her like a female and she didn't correct me. She seemed artistic, quiet, and well-mannered.'

Police now say Hale planned to carry out more attacks – including against her own family.

'We've talked to the father and the mother. We searched the home and found two more weapons there and some more maps, pertaining to thinking about some other incidents.

'We strongly believe there were going to be some other targets, including family members, and one of the malls here in Nashville and it just did not happen,' Chief John Drake told CBS this morning.
Lindsay Watts of ABC News reported, "Nashville Chief says Audrey Hale bought 7 guns from 5 gun stores legally. Says Hale was under doctor's care for an emotional disorder. Says parents believed she had sold the only gun she owned, but unbeknownst to them there were others."
"Chief says the school was targeted, but no evidence the specific victims were targeted," Watts tweeted.
Chief says the school was targeted, but no evidence the specific victims were targeted

— Lindsay Watts (@LindsayAWatts) March 28, 2023
Reports indicated that Hale had previously attended the Christian school as well. The police chief gave an update saying that Hale had a manifesto and the shooting was a direct targeted attack.
"We have a manifesto. We have some writing we're going over that pertain to this date, the actual incident. We have a map drawn out of how this all was going to take place. There's right now a theory that we may be able to talk about later, but it's not confirmed."
Another reporter asked, "So was this a targeted attack?"
"It was," the chief said.
Nashville's police chief says there was a manifesto and the trans identity of the killer factors in to the motive of the targeted killings. More details forthcoming: pic.twitter.com/QIjhQf3MpY

— Clay Travis (@ClayTravis) March 27, 2023