Jimmie Gardner, the brother-in-law of prominent Democratic figure and former Georgia gubernatorial candidate Stacey Abrams, has been arrested on serious charges of human trafficking and attacking a teenager.
Gardner, who has a controversial past including a previous conviction for sexual assault that was later overturned, was apprehended by Tampa authorities according to WFLA 8. He is accused of engaging in illicit activities with a 16-year-old girl.
A statement from the Tampa Police Department indicated that Gardner encountered the minor at 1:43 a.m. and extended an invitation to her to join him in his room at the Renaissance Hotel located at International Plaza.
"The victim initially agreed but later told Gardner that she no longer wanted to engage and he became angry," according to the press release.
#BREAKING Stacey Abrams' brother-in-law arrested in Tampa for human trafficking, attacking teen: police https://t.co/KDEGUJ9vS2 pic.twitter.com/iOs1rHtWS0

— WFLA NEWS (@WFLA) November 17, 2023
"Gardner advised the victim that she needed to leave his hotel room. The two got involved in a verbal altercation that escalated to a physical dispute after Gardner placed his hands around the victim's neck, impeding her breathing. After the dispute, Gardner left the hotel room, and the victim called 911."
When the officers reached the location, Gardner had already departed from the hotel. However, they discovered the victim still present at the scene, as stated by the police.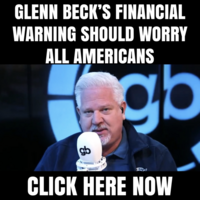 "Everyone is entitled to the presumption of innocence," said State Attorney Suzy Lopez. "Our attorneys will prosecute this case as we would any other offender who is alleged to have committed these crimes. We take these charges very seriously."
The Office of the State Attorney of the 13th Judicial Circuit reports that Gardner, who was convicted in 1987 for sexually assaulting two women in West Virginia, was exonerated in 2016, 27 years later.
Two years following his release, he married federal judge Leslie Abrams Gardner. Gardner, who had been drafted by the Chicago Cubs in 1984, currently serves as a motivational speaker and emotional intelligence trainer, primarily working with students and individuals who have been previously incarcerated in Georgia.