The Supreme Court on Monday declined to take up a case filed by a longshot Republican presidential candidate attempting to keep former President Donald Trump off the ballot as a result of his alleged involvement in the January 6, 2021 riots at the Capitol.
The court announced its decision without any reasoning or voting record as it typical of cases it declines to review. The suit was brought by John Anthony Castro, a tax attorney and perennial candidate who switched party affiliations from Democrat to Republican following the 2020 election. Castro alleged that President Trump violated a clause of the 14th Amendment to the U.S. Constitution which denies an American the right to run for office if he or she "engaged in insurrection or rebellion" or have "given aid or comfort" to insurrectionists.
While the decision provides some level of closure for Trump's legal team, they also face state-level challenges in Minnesota and Colorado while election officials in other states like New Hampshire have contemplated similar challenges.
In his filings, Castro claimed he was seeking relief from the court as a candidate ostensibly challenging President Trump for the GOP nomination.
"A primary candidate has judicial standing to bring a claim challenging the eligibility of a fellow primary candidate for competitive injury in the form of a diminution of votes and/or fundraising if the primary candidate believes that the fellow primary candidate is ineligible to hold public office and to prevent actions irreconcilable with the U.S. Constitution," Castro wrote to the court.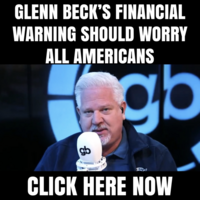 "The framers of Section 3 of the 14th Amendment specifically designed it to remove overwhelming popular pro-insurrectionists from the ballot. As such, Castro is not simply within the 'zone' of interests; Castro is the precise type of person that the framers of Section 3 of the 14th Amendment specifically sought to politically protect while Trump is the precise type of person they sought to disqualify," he added.
Castro is not a serious threat to the president, having not qualified for multiple GOP debates or even appeared in most news stories describing the field. President Trump said denied his involvement in the J6 riots and decried all legal cases against him as a coordinated "witch hunt" by opponents to stop him from beating President Joe Biden in next year's election.