Whatever you think about the death of George Floyd, it changed our world. Floyd was no hero, or martyr. He was simply a criminal that had ingested a likely lethal number of drugs, and while struggling during his arrest, died due to excessive force by several police officers. This is all well documented and talked about ad nauseum, however recently there were new developments in terms of how the last two defendants are pleading. Check this out.
One of the final two former Minneapolis police officers facing state charges in the murder of George Floyd has pleaded guilty. J. Alexander Kueng pleaded guilty Monday morning to aiding and abetting manslaughter – the day his and co-defendant Tou Thao's trial was set to begin with jury selection.  Both Kueng and Thao were charged with aiding and abetting second-degree murder and aiding and abetting second-degree manslaughter for Floyd's killing in May 2020.
George Floyd's murder: Kueng pleads guilty; Thao will have 'stipulated evidence' trial https://t.co/Z9Ar4i5BJv

— Rob Mattox (@RobMattox2) October 24, 2022
While neither of these men were active participants in anything that directly led to Floyd's death, they had still been criminally charged, largely as an offering to help appease the woke mobs that burned half of America after Floyd's death in 2020.
Neither man received a more severe punishment than Derek Chauvin, but both men have been in prison already for their part in the incident.
In exchange for his guilty plea, Kueng's charge of aiding and abetting second-degree murder will be dropped. He is expected to be sentenced to 42 months (3.5 years) in prison for aiding and abetting manslaughter, which will run concurrently with his federal sentence. He is already serving three years in federal prison for violating Floyd's civil rights. A sentencing date hasn't yet been scheduled.
It is not uncommon for the state to cut deals with defendants, however considering the high-profile nature of this case and the potential repercussions if either defendant was found not guilty on any of the charges, it seems the District Attorney decided to not risk a jury trial and allowed both men to cut lighter deals in exchange for an admission of guilt to lesser crimes.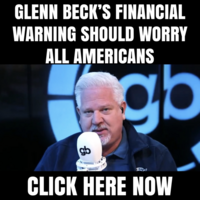 Meanwhile, Thao on Monday agreed to a stipulated evidence trial, so there won't be jury selection. Judge Peter Cahill will rule on the second count of the case – aiding and abetting manslaughter – from the bench based on evidence the prosecution and defense agree on. 
If Thao is found guilty, the state agrees to drop the aiding and abetting murder count and Thao will be sentenced within the state guideline range, which is 41-57 months. Thao was sentenced to 42 months in federal prison.
These decisions should probably remove the media circus and the spotlight from the case, and well it should be. It has been over two years since Floyd's death, and the last thing America needs is more civil unrest for George Floyd.
The country has suffered enough for St George Floyd. It's time to move forward and heal. Though neither of these officers deserved the sentence they got, they had to be offered up to appease the mob. Thankfully it appears no more will be piled on the two by a vengeance-hungry justice system.