A former chief of staff to President Donald Trump and one of the 18 individuals charged in Fulton County district attorney Fani Willis' election interference case has filed a motion requesting the case be moved into federal court and out of the hands of District Attorney Fani Willis.
Mark Meadows, who served as the president's top aide through the 2020 election, made the motion through his attorneys George Terwilliger and Joseph Englert who argued Meadows was acting in his authority as a federal official, meaning Georgia authorities have no jurisdiction.
ABC News quotes from the filing.
"Nothing Mr. Meadows is alleged in the indictment to have done is criminal per se: arranging Oval Office meetings, contacting state officials on the President's behalf, visiting a state government building, and setting up a phone call for the President," Terwilliger stated in the filing. "One would expect a Chief of Staff to the President of the United States to do these sorts of things."
"This is precisely the kind of state interference in a federal official's duties that the Supremacy Clause of the U.S. Constitution prohibits, and that the removal statute shields against," Terwilliger wrote.
Meadows' attorneys added that while they intend to eventually file a motion to have the entire case thrown out, the move to a federal court would "halt" DA Willis's investigation, which critics have alleged is tainted by partisan politics.
The case is being overseen by District Judge Steve Jones, an appointee of former President Barack Obama.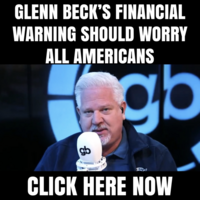 President Trump and his attorneys lashed out at the indictment on Monday. Alina Habba, who has vigorously defended her client throughout his multiple indictments, called the Georgia case "desperation at its best" while the president promised the coming release of an election fraud report he claimed would "totally exonerate" him.
A common theme throughout the president's legal defense has been to accuse prosecutors of nefarious political motives evident of a two-tiered justice system. President Trump alleged DA Willis had a romantic affair with a gang member she was prosecuting, labeled DOJ special counsel Jack Smith as a "deranged" attorney responsible for "political hit jobs," and highlighted Manhattan District Attorney Alvin Bragg's history of downgrading felony charges. All prosecutors are Democrats or appointed by the Biden administration.