During his rally on Monday, former President Donald J. Trump took to the stage in Clive, Iowa and rebuked the gag order Judge Tanya Chutkan issued against him earlier today.
Video shared by RSBN to X, shows Trump explaining, "They're getting beaten very badly by me in the polls They think the only way they can catch me is to stop me from speaking, they want to take away my voice. A judge gave a gag order today. Did you hear that? On speech. Which I believe is totally unconstitutional, what she did."
He then took aim at Chutkan, "A judge gave a gag order. A judge doesn't like me too much. Her whole life is not liking me." Ouch.
"But uh, she gave me a gag order. Do you know what a gag order is?" He then said mockingly, "You can't speak badly about your opponent." He added, "But this is weaponry all being done because Joe Biden is losing the election. And losing very, very badly to all of us in the polls."
Then Trump dropped the proverbial bomb:
"But what they don't understand is that I am willing to go to jail if that's what it takes for our country to win and to become a democracy again."
The Iowa crowd exploded into cheers and whistles.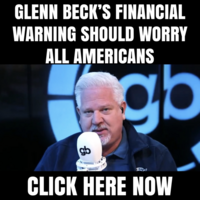 The response to Trump's defiant statement on X was immediate with Daniel Baldwin, OANN National Political Correspondent observing "Pres. Trump loves his country so much he'd sacrifice everything and go to jail to save it. Think about that…"
As previously reported by TPN, Trump was issued a gag order by U.S. District Judge Tanya Chutkan in the ongoing case against him in Washington, D.C. from Special Counsel Jack Smith which centers around his conduct before, during, and subsequent to the January 6th Capitol Riot.
WATCH: