Former President Donald Trump and his team has shed light on their 2023 strategy and it is an absolute juggernaut move for any candidate that would declare for the Presidential 2024 race this early…
Donald Trump's campaign is deploying a group of "massive data operation" in order to do what they say will "wage an overwhelming campaign that's never been seen before," Steven Cheung a spokesperson for the Former President said to The Daily Caller.
"Overwhelming" is exactly what Donald Trump is known for, especially in his 2016 Presidential election where Trump absolutely controlled the news cycle through his incredibly surgical campaign strategy.
Cheung also told The Daily Caller that the campaign will be rolling out "top-level teams in early voting states" most likely to combat the Democrats stronghold (as of late) on many early voters especially in some crucial states that it will take for Donald Trump to re-take the Oval Office.
It's only been a few months since Donald Trump announced that he would be running for President in 2024 on November 15th and the former President has kept himself busy.
Trump has been at events for the Log Cabin Republicans, America First Policy Institute, Republican Jewish Coalition and more.
While Trump is the only Presidential candidate for the Republican party right now many people think that his former running mate Mike Pence, Mike Pompeo and potentially even Nikki Haley, Trump's former UN Ambassador will all through their hat in the ring.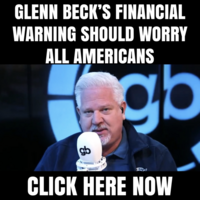 Mike Pence recently spoke out about Donald Trump running for President and about some of the competition that he may face in 2024.
Check out those comments below:
"I think we'll have better choices … than my old running mate," said Pence. "I think America longs to go back to the policies that were working for the American people, but I think it's time for new leadership in this country that will bring us together around our highest ideals."
Regardless of Mike Pence's comments Donald Trump's campaign is still full steam ahead and has teased even more information about what will be going down for their strategy in the New Year.
"There will be more policy related events and President Trump will continue to lead on key issues like [he] has done on free speech and the border crisis in the past few weeks. Additionally, more print, on-camera, and radio interviews with the press have been scheduled so President Trump can lay out his vision for the campaign and highlight Joe Biden's disastrous policies that have made America less safe and less prosperous," Cheung said.
Although Trump may face some competition in this upcoming Presidential election cycle the former President has raked in a plethora of endorsements from many notable names.
Check out who the Daily Caller is reporting to have already endorsed Donald Trump below:
Alabama Sen. Tommy Tuberville, New York Rep. Elise Stefanik, Texas Rep. Troy Nehls, Illinois Rep. Mary Miller, Ohio Rep. Mike Carey, Texas Rep. Ronny Jackson, Arizona Rep. Paul Gosar, Georgia Rep. Marjorie Taylor Greene, Louisiana Rep. Clay Higgins, Alabama Rep. Barry Moore, Texas Rep.-elect Wesley Hunt, Ohio Rep.-elect Max Miller, Arizona Rep.-elect Eli Crane, Alabama Rep.-elect Dale Strong, Texas Attorney General Ken Paxton, Texas Agriculture Commissioner Sid Miller, Kari Lake and the New York Young Republicans Club.