In February, Fox News host Tucker Carlson confirmed that he and his team of producers had been given access to over 44,000 hours of footage from January 6th by House Speaker Kevin McCarthy. Furthermore, he said that the footage they've seen already proves that we've been lied to over what really happened that day in Washington D.C.
On Monday, Carlson released exclusive footage of the January 6 riot, and it largely contradicts what many Democrats have been lying about since the incident.
🚨BREAKING: Never before seen video of January 6 shows Jacob Chansley, the QAnon Shaman, being led through the Capitol by police the entire time that he was in the building. pic.twitter.com/rikoRMWezF

— Greg Price (@greg_price11) March 7, 2023
Carlson's team had reportedly reviewed thousands of hours of video footage and uncovered a starkly different account of events from that presented by the January 6 committee's broadcasts. According to the New York Post,  the team, the committee manipulated silent CCTV footage by adding audio of screams and other sounds to heighten the drama. They also allegedly cherry-picked footage to fit their "divisive narrative" rather than presenting a balanced view of events, despite having access to the same footage as Carlson's team.
"There's no sugarcoating what happened that day: J6 was shocking and violent in parts. It remains a stain on the nation, but it was not an "insurrection" or a 'terrorist' attack," the Post wrote. "It was not the 'greatest threat' to American democracy since the Civil War, as Joe Biden claims. It was not worse than 9/11. The only people who died that day were Trump supporters."
"Most strikingly, you will see for the first time the truth about the so-called QAnon Shaman, Jacob Chansley."
"This is the guy with the horns and face paint who became the poster child of J6 villainy, and yet when you watch his journey through the Capitol, you will be shocked that he is serving 3.5 years in jail for 'obstructing an official proceeding.'"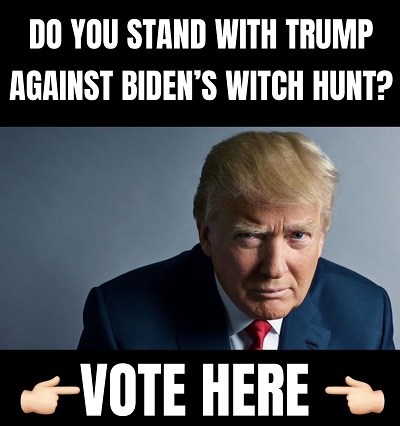 Jan. 6 footage shows Capitol cops escorting QAnon Shaman to Senate floor https://t.co/t3RlQkCHCu pic.twitter.com/rVAlGKKzei

— New York Post (@nypost) March 7, 2023
The January 6 Committee was a special committee established by the United States House of Representatives to investigate the events surrounding the January 6, 2021 "attack" on the U.S. Capitol. Those who entered the capital were frustrated with speculation of a stolen election.
The committee was made up of 13 members of Congress, including eight Democrats and five Republicans. It is chaired by Representative Bennie Thompson, a Democrat from Mississippi.
The committee conducted hearings and requested documents and testimony from a range of individuals and organizations, including former Trump administration officials, members of Congress, and law enforcement officials. The committee has also requested communications records from social media companies, including Facebook, Twitter, and Google. Although one can speculate how integral those media organizations still are.
The Republican Party has since taken control of the House, and transparency is a priority. Tucker Carlson was given unrestricted access to surveillance footage from inside the Capitol during the Jan. 6, 2021 riot by House Speaker Kevin McCarthy. Fox will hope to present a more balanced view of events and counter the January 6 committee's distorted narrative. Many believe it will showcase footage of hundreds of peaceful people inside the Capitol behaving like tourists.