Tucker Carlson has announced Bill O'Reilly as the guest for tonight's episode of "Tucker on X." Taking to his official X account, Carlson unveiled a gripping snippet of the conversation he had with O'Reilly.
The trailer began with Carlson addressing their respective departures from their hosting roles, stating, "So you got canned exactly six years before I did, almost to the day. What was that like? Why would you fire the guy, in your case, who had dominated the space?"
After Bill O'Reilly's departure from the network in 2017 amid a series of sexual harassment allegations and settlements, Tucker Carlson's show, which was originally at 9 PM, was moved into O'Reilly's 8 PM slot. In a way, Carlson became O'Reilly's primetime successor.
O'Reilly commented on the unpredictability of their shows, saying, "At 8 o'clock on the Fox News channel, nobody knew what we were going to say. Whether they liked us or they hated us, it didn't matter."
WATCH:

The conversation got fiery as they discussed one of the internet's most infamous clips of O'Reilly: "We'll do it live!" The episode is set to air tonight at 8:30 pm ET, ironically coinciding with the second RNC debate – hosted on Fox Business.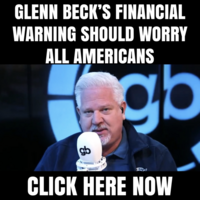 REACTIONS:
I can't wait too.. 🫡🔥 I think this will be the best EP

— Pfarelo Raliphada (@praliphadaa) September 27, 2023
Going to be epiccccccccc

— DogeMau5 𓂀 (@AwakenTheeMind) September 27, 2023
This will be one of the best things shown today for sure 😂

— DogeMau5 𓂀 (@AwakenTheeMind) September 27, 2023
LFG

Tucker X O'Reilly

🔥🔥🔥

— Joseph Pino (@JosephPino_) September 27, 2023
I LOVE IT! 2 fired Fox News hosts are talking together during the exact time that @FoxBusiness is hosting a @gop debate! 🤣🤣🤣🔥🔥🔥🇺🇸🇺🇸🇺🇸🇺🇸

— Kat (@KatManDoToo) September 27, 2023