In a shocking verdict, two elderly women, Jean Marshall, 73, of Kingston, Mass., and Joan Bell, 74, of Montague, NJ, along with Jonathan Darnel, 41, of Arlington, Va., were convicted for their involvement in obstructing access to an abortion clinic in Washington, D.C.
The incident, which took place on October 22, 2020, has now culminated in a potential decade-long prison sentence for the elderly women. The defendants each face up to a maximum of 11 years in prison, three years of supervised release, and a fine of up to $350,000.
The U.S. Attorney Matthew M. Graves, in collaboration with the FBI Washington Field Office, announced the convictions. The charges brought against the defendants were a felony conspiracy against rights and a FACE Act offense.
The trial claimed that the defendants had conspired to create a blockade at the clinic, preventing both the provision and receipt of reproductive health services. Marshall and Bell, as part of their conspiracy, had traveled to Washington, D.C., to meet with Darnel and participate in the blockade, which was orchestrated by another co-conspirator and broadcast on Facebook.
Evidence presented during the trial showed that Marshall and Bell, along with a group of activists, entered the clinic, using their bodies, furniture, chains, and ropes to blockade two clinic doors. Darnel, who remained outside the clinic, live-streamed their activities on social media platforms. The prosecution argued that their actions violated the FACE Act by using physical obstructions to intimidate and interfere with the clinic's employees and a patient seeking reproductive health services.
NEW: 74-year-old Joan Bell and 73-year-old Jean Marshall have been convicted for "blocking" an abortion clinic in Washington D.C. after being indicted by the DOJ.

It's shocking that a "devout Catholic" like Joe Biden would allow this to happen.

The elderly women are now facing… pic.twitter.com/uUT2Po9OAZ

— Collin Rugg (@CollinRugg) September 18, 2023
This case isn't isolated. Five other co-conspirators were convicted in August 2023 on similar counts. Another co-defendant, Jay Smith, had previously pleaded guilty and received a 10-month incarceration sentence, followed by three years of supervised release.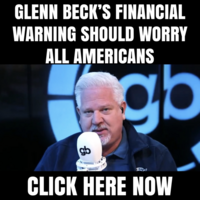 The immediate detention of the elderly activists has created a debate on social media. Julie Kelly expressed her disbelief on Twitter, stating, "My God. A DC jury just convicted 2 70+ year-old pro-life activists and a DC judge immediately ordered them into custody." She further pointed out a potential conflict of interest, noting that U.S. Attorney Matthew Graves' wife is a known pro-abortion activist.
My God. A DC jury just convicted 2 70+ year-old pro life activists and a DC judge immediately ordered them into custody.

Announced by DC US Attorney Matthew Graves whose wife is a radical pro-abortion activist.@JudiciaryGOP https://t.co/G6tz8dCtjN

— Julie Kelly 🇺🇸 (@julie_kelly2) September 18, 2023
Greg Price, another commentator, sarcastically remarked on the convictions, "It's good to see the Biden DOJ removing these hardened criminals from our streets."
BREAKING: Pro life activists Jean Marshall (73) and Joan Bell (74) were just convicted for blocking the entrance to an abortion clinic and now face 11 years in prison.

It's good to see the Biden DOJ removing these hardened criminals from our streets. pic.twitter.com/W4Pysg2xoy

— Greg Price (@greg_price11) September 18, 2023