A video has surfaced showing Jordan Neely spewing homophobic slurs at a man before violently attacking the subject of his verbal harassment.
Neely was a Michael Jackson impersonator who performed in Times Square and subways years ago. However, he died on the New York City Subway on May 1st after being subdued in a headlock by a former Marine when he began screaming at other passengers.
The Marine approached Neely from behind and placed him in a chokehold until he was unconscious. Neely died shortly after being taken to the hospital. The medical examiner's office determined that Neely died from compression of the neck.
Witnesses claimed that Neely was acting erratically and threatening passengers, but in the wake of the event, the mainstream media hailed him as a harmless dancer.
Now, the disturbing footage, which crushes the legacy media's narrative of choice, shows Neely, who has a long history of criminal behavior, engaging in a vicious verbal assault on an innocent bystander who was simply minding his own business.
WATCH:
Video surfaces showing Jordan Neely spewing homophobic slurs before violently attacking someone.

"Gay rainbow on his shirt! You look like a f**king drag queen."

"You look like a fa**ot"

The new idol of the left. pic.twitter.com/WNLd8senv1

— Collin Rugg (@CollinRugg) May 5, 2023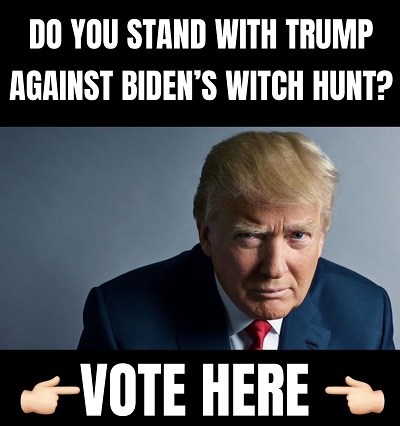 Police took the 24-year-old who put Neely in a chokehold into custody but eventually released him. Alvin Bragg's office is reportedly waiting for autopsy results before deciding whether to file charges. The Manhattan DA is still investigating the incident.
Here's what @AOC cut out of the video

There was another guy helping restrain Jordan Neely, and he happened to be black

Seems like an important thing to leave out, @AOC pic.twitter.com/cLwZLlGKBz

— Jack Poso 🇺🇸 (@JackPosobiec) May 5, 2023
Neely had worked with the Bowery Residents' Committee to find permanent shelter, but had 42 previous arrests, including three for alleged assault. At the time of his death, he had a warrant out for his arrest related to an alleged assault of a 67-year-old woman in November 2021.
Liberals called for the 24-year-old to be arrested and charged with murder. Rep Alexandria Ocasio-Cortez even wrote in a tweet "Jordan Neely was murdered. But bc Jordan was houseless and crying for food in a time when the city is raising rents and stripping services to militarize itself while many in power demonize the poor, the murderer gets protected w/ passive headlines + no charges."
It is appalling how so many take advantage of headlines re: crime for an obsolete "tough on crime" political, media, & budgetary gain, but when a public murder happens that reinforces existing power structures, those same forces rush to exonerate&look the other way. We shouldn't.

— Alexandria Ocasio-Cortez (@AOC) May 3, 2023
Many on the left appear to have glorified Neely's life, omitting his criminal history and troubling behavior.
— Samantha Max (@samanthaellimax) May 3, 2023
A protest took place on a NYC subway platform in response to the vigilante murder of 30-year-old Jordan Neely who was choked to death by an ex-marine.

There are still no charges for the man who committed this crime. Activists are demanding immediate action. pic.twitter.com/G2CiOyXQt8

— BreakThrough News (@BTnewsroom) May 3, 2023
Protesters for Jordan Neely, a homeless man choked to death while acting erratically on the subway, block traffic in NYC pic.twitter.com/ACexSUuq9r

— Timcast News (@TimcastNews) May 3, 2023