A whistleblower has come forward with disturbing allegations about the US government's role in a child trafficking operation.
Tara Lee Rodas, speaking to the House Judiciary Committee, claimed that the US government has become the "middleman" in a sophisticated network of child trafficking that begins in the home countries of the children and ends with the government delivering the children to sponsors in the United States.
"I thought I was going to help place children in loving homes," she stated. "Instead, I discovered that children are being trafficked through a sophisticated network that begins with recruiting in home country, smuggling to the U.S. border, and ends when ORR (Office of Refugee Resettlement) delivers a child to a sponsor."
WATCH:
Rodas, who volunteered to help the Biden Administration with the crisis at the southern border, was deployed to the Pomona Fairplex emergency intake site in California as part of Operation Artemis to help the HHS Office of Refugee Resettlement reunite children with sponsors in the United States. She initially believed she was going to help place children in loving homes but instead discovered a dark reality.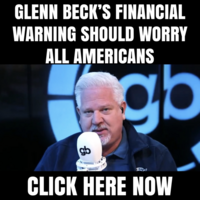 "Some sponsors are criminals and traffickers and members of transnational criminal organizations. Some sponsors view children as commodities and assets to be used for earning income. This is why we are witnessing an explosion of labor trafficking."
Rodas witnessed firsthand the exploitation of vulnerable children, including indigenous children from Guatemala who speak Mayan dialects and cannot speak Spanish. "That means they cannot ask for help in English; they cannot ask for help in Spanish. They become captives of their sponsors," she said.
Rodas also spoke of apartment buildings where dozens of unaccompanied minors have been released, sponsors trying to sponsor children from multiple sites at the same time, and numerous cases of children in debt bondage. "And the child knew they had to stay with the sponsor until the debt was paid," she added.
These revelations paint a bleak picture of the US government's handling of the child migrant crisis. Rodas's testimony suggests that, whether intentional or not, the US government has become complicit in a massive child trafficking operation. "Realizing that we were not offering the children the American dream, but instead putting them in modern-day slavery with wicked overlords, was a terrible revelation," she said.
Rodas's testimony is a call to action for the US government. "It's my hope that you'll take action to end this crisis, to safeguard the lives of most of these vulnerable children," she said. She believes that oversight, transparency, and accountability are essential to ending this crisis. "If I could wave a magic wand, this, I believe, could be quickly solved by experts in the IG community," she said.
Rodas's speech is a wake-up call for the US government. "I witnessed firsthand the horrors of child trafficking and exploitation. My life will never be the same after what I saw."