On Friday, Ukrainian President Volodymyr Zelenksy announced he was banning the Ukrainian Orthodox Church. The news comes as President Joe Biden continues to send billions of dollars to Ukraine in their fight against Russia.
"Zelensky just announced that he is banning the Ukrainian Orthodox Church. He's now banned news stations, political parties, jailed opposition leaders, and now religious organizations," said reporter Greg Price on Twitter, adding, "Some "democracy.""
"The NSDC instructed the government to submit to the Verkhovna Rada a bill on the impossibility of the activities of religious organizations affiliated with the centers of influence in the Russian Federation in Ukraine," Zelensky said during his video announcement.
"In addition, the state Service for Ethnopolitics and freedom of Conscience has been instructed to ensure the religious studies examination of the Statute on the Management of the UOC for the presence of a church-canonical with connection with the Moscow Patriarchate and, if necessary, apply the measures provided for by law," he continued.
WATCH:
Zelensky announces a decree banning religious organizations and churches in Ukraine with "ties to Russia."

His government has also been raiding Ukrainian Orthodox churches and arresting priests.
pic.twitter.com/djTMYRp0ak

— Greg Price (@greg_price11) December 2, 2022
My reaction below (@CollinRugg)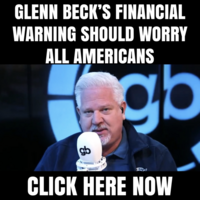 BREAKING: Zelensky is banning the Ukrainian Orthodox Church.

No wonder why the left loves him so much!

— Collin Rugg (@CollinRugg) December 2, 2022
Check out what Reuters reported:
The Ukrainian government will draw up a law banning churches affiliated with Russia under moves described by President Volodymyr Zelenskiy as necessary to prevent Moscow being able to "weaken Ukraine from within."
In a move condemned in Moscow, Ukraine's National Security and Defence Council told the government to draft the law following a series of raids on parishes that Kyiv says could be taking orders from Moscow as Russia wages war on Ukraine.
The security council, which groups top security, military and political figures, also ordered investigations into suspected "subversive activities of Russian special services in the religious environment of Ukraine" and called for sanctions against unspecified individuals.
Ukrainian media quoted sources as saying a pro-Russia former lawmaker and a senior cleric already faced "personal" sanctions, but the reports could not be confirmed independently.
The Security Service of Ukraine (SBU) also continued its raids on Friday, saying it searched at least five parishes belonging to a branch of the Ukrainian Orthodox Church which until May was subordinated to the Russian Orthodox Church.
It also served a notice of suspicion to a former diocese head for allegedly coordinating a pro-Moscow information campaign with the head of the Russian Orthodox Church.
Follow me on Twitter @CollinRugg!