A Brooklyn Bishop just gave the sermon of his life as the service was interrupted by a ROBBERY that was caught on the live streaming video. Even worse, the robbers allegedly stole more than $1 million in jewelry, as reports suggested.
WATCH THE VIDEO:
The NYPD reports the crime happened on Sunday morning around 11:15am at the Leaders of Tomorrow International Ministry on Remsen Ave. in Canarsie. It was Bishop Lamor Whitehead who was giving the sermon on the live-stream when at least three gunmen in masks busted into the church and demanded the jewelry. The bishop was on his hands and knees at this point, likely making the most important prayer of his life.
The original reports suggested that the robbers stole only $400,000 worth of jewelry from the bishop and his wife before fleeing the scene in a white Mercedes Benz, but sources are now saying the jewelry is worth over $1 million.
Cops haven't made any arrests yet, but the bishop is now facing backlash for having jewelry that costs this much. How is Bishop Lamor Whitehead able to afford all that jewelry that's allegedly worth over one million dollars?
Fox5NY had more insight on the bishop, reporting that "Whitehead has been in the news before.  He once made an unsuccessful run for Brooklyn borough president. More recently Whitehead said he was trying to negotiate the surrender of the suspect in a killing of a man on a Q train. Whitehead showed up at an NYPD police precinct in a Rolls-Royce but police had already arrested the suspect. After Sunday's robbery, Whitehead responded to critics who say he's too flashy. "It's my prerogative to purchase what I want to purchase.  If I work hard for it, I can purchase what I want to purchase," Whitehead said in an Instagram video."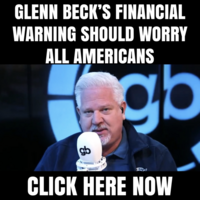 Still, skeptics wonder where Whitehead's money comes from.
As Bishop Whitehead is getting robbed and questioned about his source of income and expensive jewelry purchases, other bishops are banning Nancy Pelosi from receiving communion.
Since Archbishop Salvatore Cordileone of San Francisco excluded House Speaker Nancy Pelosi from obtaining the Eucharist in his diocese on May 20, three more bishops from the conservative side of the Catholic Church have followed since then, citing her public backing for abortion rights as a reason to deny her the sacrament.
Bishop Robert Vasa of the Diocese of Santa Rosa, which borders Cordileone's archdiocese, barred Pelosi from Communion on the same day that Cordileone determined in a public letter for her "to not be admitted to Holy Communion unless and until she publicly repudiates her support for abortion 'rights' and confess and receive absolution."
"I have visited with the pastor at St Helena and informed him that if the Archbishop prohibited someone from receiving Holy Communion then that restriction followed the person and that the pastor was not free to ignore it," Vasa said in his statement, per report.
Bishop Michael Burbidge of the Diocese of Arlington and Bishop Joseph E. Strickland of the Diocese of Tyler, a well-known conservative firebrand, joined Vasa on Wednesday.
Cordileone, Vasa, Burbidge, and Strickland are among a tiny but vocal number of bishops in the United States who feuded with their peers last summer about whether priests should deny Biden the sacrament because of his support for abortion rights.
Months later, a report on the subject was released, with the main recommendation being that American Catholics be better educated on the significance of the Eucharist.
This story syndicated with licensed permission from Frank who writes about Conservative News. Follow Frank on Facebook and Twitter