About a week after a wreck and assault in Las Vegas, NASCAR has finally taken action to punish the driver responsible: Bubba Wallace, the "my garage pulley is a noose" (not an exact quote) guy.
As background, NASCAR driver Bubba Wallace recently caused quite the scene in Las Vegas. Not only did he cause a three-car crash, but also he assaulted another driver during Sunday's race. As Goose recently reported here:
Kyle Larson, driver of the number 5 car, made an aggressive move to pass Wallace, whose car was forced to scrape the wall.
From that point forward, Wallace sought out the number 5 car and ended Kyle Larson's race, by spinning him into the grass.
That wreck ended the race of three drivers, totaling the cars of Larson, Wallace, and Christopher Bell, a third driver who saw his championship hopes decimated by the collision.
Wallace wasn't finished there. After wrecking Larson and Bell, Wallace exited his vehicle that was still on the infield of the track, and hurried toward Larson, who looked to be a bit dazed after the hit he just took in his vehicle.
Wallace then begins angrily shoving the chest of Larson, who did not want to be a part of any physical.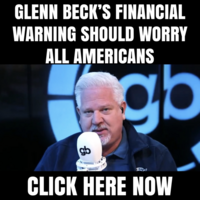 As Larson tried to move away, Wallace continued forward yelling and shoving the much smaller driver.
Here's a video of the wreck:
Kyle Larson hits Bubba Wallace.

Wallace spins him out, and #NASCARPlayoffs driver Christopher Bell is involved! pic.twitter.com/TlxcEV5T6q

— NASCAR on NBC (@NASCARonNBC) October 16, 2022
And here's one of the fight:
Bubba Wallace is NOT HAPPY with Kyle Larson.

Some pushes and shoves after they wreck. #NASCAR pic.twitter.com/aaAn0idrJp

— NASCAR on NBC (@NASCARonNBC) October 16, 2022
Bubba, of course, blamed the whole thing on Larkin despite Larkin being the one that he assaulted and he being the one, not Larkin, that caused the three-car pileup. Blaming Larkin for the wreck after the incident, he said:
"When you get shoved into the fence, deliberately like he did, trying to force me to lift, steering is gone… Larson wanted to make a three-wide divebomb, never cleared me.
And I don't lift, so I know I'm kinda new to running up front, but I don't lift…. just a piss poor move on his execution."
He did, however, later issue something of an apology on social media, saying:
"I want to apologize for my actions on Sunday following the on-track incident with Kyle Larson and the No. 5 car.
My behavior does not align with the core values that are shared by 23XI Racing and our partners, who have played a crucial role in my incredible journey to the top of this great sport.
I want to apologize to NASCAR and the fans, along with Christopher Bell, Joe Gibbs Racing, and Toyota for putting them in a situation in the Playoffs that they do not deserve.
I compete with immense passion, and with passion at times comes frustration. Upon reflecting, I should have represented our partners and core team values better than I did by letting my frustrations follow me outside of the car. You live and learn, and I intend to learn from this."
Well, after a growing chorus of calls on NASCAR to suspend Wallace, the sport finally decided to take action and suspend him over the intentional wrecking of Larson's car.
This is the rule cited in the penalty report for the Bubba Wallace one-race suspension. pic.twitter.com/7CViqHmFyD

— Bob Pockrass (@bobpockrass) October 18, 2022
The NASCAR president noted the danger of what Wallace did in his comments on the subject, saying:
"Our actions are really specific to what took place on the race track. And when we look at how that incident occurred, in our minds, really a dangerous act.
"We thought that was intentional and put other competitors at risk. And as we look at the sport and where we are today and where we want to draw that line going forward, we thought that definitely crossed the line and that's what we focused on in terms of making this call."
He added that, now that Wallace has been punished for the wreck, his post-race assault of Larson will be looked into as well, saying:
"We don't want to see drivers fighting. We understand that emotions get high. We don't encourage that obviously. But our focus was really on the race track and we'll have conversations about what took place outside the race car one-on-one and see where we go from there."
By: TheAmericanTribune.com, editor of TheAmericanTribune.com. Follow me on Facebook and Subscribe to My Email List