Republican Gov. Ron DeSantis takes a small legal victory over Disney when a federal judge dismissed a lawsuit challenging his law that would dissolve Disney World's Reedy Creek Improvement District. The judge rejected the claims made by a Democrat lawyer who's running for Senate.
A report on the complaint that says at least three residents of the Orange and Osceola counties claimed that S.B. 4-C, the law that would essentially remove Disney's ability to operate an independent governmental entity, specifically around the Orlando-area theme parks, is unconstitutional and threatens residents with higher taxes while stepping on free speech and violating contract obligations – as reported by both Fox Business and the Orlando Sentinel.
The lawyer who filed the complaint is William Sanchez, a Democrat who's running for Senate, and some speculate the lawyer could have used this lawsuit to propel his popularity in his run for senate.
The federal judge who dismissed the the lawsuit challenging DeSantis' efforts against Disney was U.S. District Court Judge Cecilia Altonaga, appointed by former President George W. Bush appointed.
She suggested there was multiple reasons to dismiss the lawsuit which included "the federal court's lack of standing over state issues and the tentative nature of the plaintiffs' claims. S.B. 4-C, which DeSantis signed on April 22, will not go into effect until July 2022."
Further stated was that two people who's names were listed, both "Michael and Edward Foronda of Kissimmee and Vivian Gorsky of Orange County" did not "plausibly allege they have suffered any concrete injury as a result of the alleged violation of Disney's First Amendment rights, and nothing in the Complaint shows Plaintiffs have a close relationship with Disney," the judge wrote, as reported.
The judge further said the law does not apply to them and they do not allege any direct hard as a result of the challenged law, and they do not alleged any credible threat of direct harm in the coming future.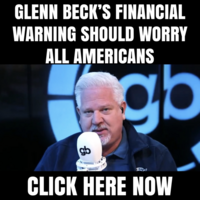 Fox Business further reported: "The plaintiffs based their claim to standing on the supposition that the district's elimination "might result in financial harm to Plaintiffs by virtue of a tax increase that has not yet been enacted," Altonaga wrote. "That indirect and highly speculative alleged injury cannot support federal jurisdiction. … Again — it is worth emphasizing — the bill does not apply to Plaintiffs at all."
The lawyer suggested he would refile the complaint by next week, saying in a statement: "This is just the beginning of the battle, as we are attempting to achieve justice for Florida taxpayers."