California Gov. Gavin Newsom, a raging liberal Democrat, seems to think that he's king of the country or something, as he pushes out his own belief system and narrative across the United States, when he should be, as the kids say today, "staying in his lane." Over the summer, Newsom took out ads in Florida to slam the state's conservative Republican Gov. Ron DeSantis. Now he's blasting his pro-abortion stance on billboards in several different states, having the audacity to quote Scripture to support his belief in murdering pre-born children.
"NEW: Just launched billboards in 7 of the most restrictive anti-abortion states that explain how women can access care–no matter where they live. To any woman seeking an abortion in these anti-freedom states: CA will defend your right to make decisions about your own health," Newsom posted in a tweet on Thursday.
@GregAbbott_TX this will be launching in your state today. pic.twitter.com/mpFdtlAO4o

— Gavin Newsom (@GavinNewsom) September 15, 2022
A report from TheBlaze revealed that the ads have appeared in Texas, Indiana, Mississippi, Ohio, South Carolina, South Dakota, and Oklahoma. Each one of these disgusting billboards includes a notice that reveals it was paid for by the California governor's campaign. So why is he doing this? Could it be possible he's positioning himself for a presidential run in 2024? Is this more evidence that Biden isn't going to be running for a second term?
"South Dakota doesn't own your body. You do," one of the ads goes on to declare, just before extending an invitation to people to visit the abortion.CA.gov website — along with its message, there's a photo of a person in handcuffs. Don't you love this false narrative? Yes, a person owns their body. As does the pre-born child, who is not capable of making the choice to terminate their own life, therefore, abortion is murder. This is a self-own.
Another of Newsom's billboards has a picture of a woman along with text that says, "Need an abortion? California is ready to help." This is the one that should make every Christian across this country absolutely furious with Newsom and the California state government. The billboard then quotes Scripture from Mark 12:31, which says, "Love your neighbor as yourself. There is no greater commandment than these."
On Thursday, Newsom tagged GOP Govs. Tate Reeves of Mississippi and Kevin Stitt of Oklahoma in a series of posts on Twitter, informing them that these billboards would be popping up in their states.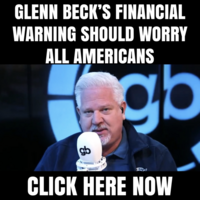 @GovStitt this will be going up in your state. pic.twitter.com/snPcTIZaPv

— Gavin Newsom (@GavinNewsom) September 15, 2022
"Despite claiming to be uninterested in mounting a 2024 presidential bid, Newsom, who survived a recall election last year and is currently running for reelection during the Golden State's 2022 gubernatorial contest, keeps spending campaign cash on ads outside of his own state. Earlier this year, he ran an advertisement in Florida claiming that freedom is under assault in the Sunshine State, but that California is a bastion of freedom," TheBlaze reported.
"Leftists were outraged earlier this year when the U.S. Supreme Court overturned Roe v. Wade, returning to states the authority to fully determine how to handle the issue of abortion," the report continued. "California allows abortions up until the point of fetal viability, and at any time to protect the pregnant woman's life and health, according to abortion.ca.gov," the report concluded.
It just seems unlikely that Newsom would be sticking his nose where it doesn't belong without some sort of political reason, and that reason is not to help women. If he were about helping women, he would find ways to provide for the needs of pregnant women so they wouldn't have to choose to murder their pre-born children, many of whom are also women.
Something in the back of my mind says Newsom has his eye on the White House. Which is yet another critical reason why we must fight hard to win the presidency in 2024. There's no way this nation would survive a Biden administration and a Newsom administration back-to-back. That would be the death blow for our republic.