One week after the ban on new gas-powered cars in California, the authorities issued an alert to residents. They have warned residents to avoid charging their electric cars as the available power supply diminishes.
According to the National Weather Service, the Western American states are experiencing a prolonged and severe heat wave. Reports also add that this heat wave could cause the states to record temperatures as high as 115 degrees Fahrenheit. 
Following this report, the California Independent System Operator has made preparations to handle an expected spike in demand for electricity. Californian residents have been warned that a "voluntary energy conservation" will be likely issued over the upcoming Labor Day weekend. 
The agency released its first alert on Wednesday and extended it to Thursday. This alert recommended a voluntary decrease in energy consumption from 4 pm to 9 pm.
The announcement said, "During that time, consumers are urged to conserve power by setting thermostats to 78 degrees or higher, if health permits, avoiding the use of major appliances, and turning off unnecessary lights. They should also avoid charging electric vehicles while the Flex Alert is in effect."
California Air Resources Board recently issued new rules which require 35% of new vehicles to produce zero emissions in a few years. They expect this standard to have risen to a 100% benchmark by 2035. Only days after these rules were issued, the authorities have again come out to tell residents to avoid recharging their electric vehicles. 
It is highly expected that these new rules to ban gas-powered vehicles in California will not be very sustainable, especially if similar unpreventable situations keep occurring.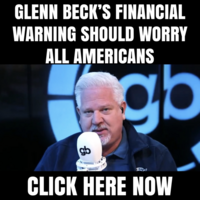 Petroleum automobiles can't be sold by 2035 (about 12 years), and now electricity is limited…An interesting way to combat the obesity crisis.

California Warning For Residents To Avoid Charging Electric Vehicles As 'Available Power Supplies' Tighten
https://t.co/bG4kndAmgN

— A-A-Ron (@ASGishuman2) September 1, 2022
In addition, an electric vehicle requires at least double the energy a refrigerator uses in a year. Data from the Department of energy has also confirmed this. 
Moreover, Cornell University researchers have warned against this rushed transition to new energy. They warned that an immediate transition to electric vehicles would have an overwhelming impact on America's grids.
The researchers asserted, "Today, most people charge their electric cars when they come home in the evening — when electricity demand is typically at its peak. If left unmanaged, the power demanded from many electric vehicles charging simultaneously in the evening will amplify existing peak loads, potentially outstripping the grid's current capacity to meet demand."
However, the Biden administration and his top officials have refused to listen to advice from different experts and have continually pushed for the quick adoption of electric vehicles. 
Jennifer Granholm, the United States Energy Secretary, said, "The real truth is that as long as our nation remains overly reliant on oil and fossil fuels, we will feel these price shocks again. This is not going to be the last time. The next time there's a war, the next time there's a pandemic or another hurricane, these extreme weather events we are experiencing — they will impact the access that we have to fossil fuels."