Bill Gates just bought almost 3,000 more acres of farmland in North Dakota, a purchase that was eventually cleared by the North Dakota Attorney General even though it raised numerous questions about his intentions and why he has been buying up over a hundred thousand acres of American farmland.
Similarly, Red China has been buying up US farmland, with the US effectively allowing its main enemy to engage in purchasing its arable land. Sometimes that land is useful for espionage, as noted when it came out that China had been allowed to buy land in North Dakota near a US drone base.
So why are the Red Chinese and Bill Gates, himself no real friend of "flyover America" buying up some of America's most fertile land in massive quantities, and why is the red state of North Dakota allowing them to do so?
Charlie Kirk spoke on that in a recent episode of his radio show, first raising the question of why Mr. World Economic Forum and his friends in Red China are being allowed to gobble up America's arable land, saying:
"North Dakota has some of the most amazing patriots on the planet, but why is North Dakota allowing themselves to be taken over by the World Economic Forum and by the Chinese communist party?"
Continuing, Charlie went on to note the massive amount of land the CCP owns (he got the number wrong, however: it's closer to 200,000 acres, not a hundred million) and the secretive manner in which they operate the land, not letting any Americans in:
"The Chinese are buying up farmland all across America. Do you know that the Chinese own 100 million acres of farmland? Do you know that, that according to sources in Texas, the Chinese own dozens of square miles of farmland, and they don't allow anyone to come in."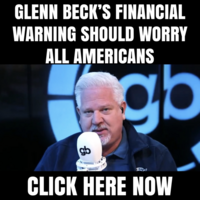 It was then that Charlie got to his main point, which is that China is buying up farmland because it knows the US's ability to produce so much food is a major strategic advantage and wants to blunt that advantage as Bill Gates buys up the land to beat inflation, saying:
"So the Chinese communist party buying up farmland all across America because they know that our ability to produce food, the bread basket of the world, isone of our strategic advantages. It's something that many countries — it's an envy of the world!"
"So what do we do? Well, it's the free market. We allow our enemy to come in and buy our farmland. That then very well could result in food shortages, but it's not just the Chinese.
"Bill Gates wins legal approval to buy huge swath of North Dakota farmland worth $13.5 million dollars. Why is Bill Gates buying up all this farmland? Why is North Dakota allowing Bill Gates to own farmland?
"Shouldn't they say here, 'Actually, you're not welcome here, Bill Gates.' Well, largely because the governor of North Dakota [Doug Burgum] is very close with Bill Gates. They worked together in Microsoft. They have homes together in the Yellowstone Club, which is like a ruling class — actually really nice, I've been there. Ruling class kind of area in Big Sky, Montana. They're best buddies!" Kirk proclaimed.
"So come on CCP, come buy up North Dakota. Come on, Bill Gates, come on, buy up North Dakota! Gates is the single largest owner of farmland in the United States. Do you know that Bill Gates owns 270,000 acres of farmland? Now why would Bill Gates do that?
"Because Bill Gates knows that there's a currency collapse coming and that whoever owns the food supply is gonna be rich. That if the currency collapses, then it's gonna be about a barter system and restructuring, whatever new currency comes in. Well, if you own farmland, you're gonna be very rich. He owns 270,000 acres!"
Oligarchs buying up land as our enemies buy it up to blunt our strategic advantages…let's go Brandon!
By: TheAmericanTribune.com, editor of TheAmericanTribune.com. Follow me on Facebook and Subscribe to My Email List