Xcel Energy, a utility company, took it upon themselves to go ahead and lock out not a few, not a hundred, but tens of thousands of Colorado residents from their smart thermostats on Tuesday. This prevented customers from being able to change the temperature in their homes during a sweltering summer day. The reason? The company wanted to conserve energy.
The crazy environmentalists now want to take over control of your thermostat, folks. How wacky is that? It's not enough to tax you to death, to tell you when, how, where, to exercise your Second Amendment rights, they have to freaking control the comfort level of your own home? Insanity.
Here's more from TheBlaze:
The high temperature in Denver nearly broke 90F on Tuesday. Naturally, residents wanted to crank up their air conditioning for respite from the sweltering heat.

But more than 20,000 people quickly learned they didn't have the ability to turn down their thermostats because their utility company remotely locked their A/C temperature at nearly 80 degrees. Resident Tony Talarico told KMGH-TV that when he went to his thermostat, he saw a message explaining it had been locked due to an "energy emergency."
"Normally, when we see a message like that, we're able to override it," Talarico went on to explain. "In this case, we weren't. So, our thermostat was locked in at 78 or 79."
Yes, you read that correctly. customers with Xcel that had smart thermostats were prevented from being able to control their own air conditioning for hours on Tuesday. And that's not all. The company actually came out and confirmed that 22,000 customers who are participants in the AC Rewards Program, were locked out and prevented from controlling the temperature in their own homes.
This program grants the company permission to remotely control thermostats for a "convenient, energy-saving lifestyle with long-term benefits."
"By participating in AC Rewards, adjustments are made to your smart thermostat during the hottest summer days. When the demand for electricity is the highest, you'll help us manage these peaks and ease the strain on the electrical grid. You'll be cut back on the time your central air works to cool your home with control events," the company stated.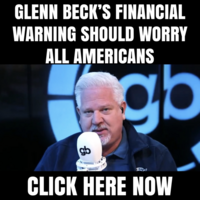 "Control events may occur anytime during the cooling season. You'll have the ability to opt out of control events at any time and receive optional notifications of control events, either from your thermostat, mobile device, or web app. On rare occasions, system emergencies may cause a control event that cannot be overridden," TheBlaze said.
Xcel has incentivized the program by offering its customers a one-time enrollment credit of $100 along with an annual credit of $25 for being part of the program.
Emmett Romine, vice president of customer solutions and innovation, defended his company locking thermostats by noting the program is voluntary.
"It's a voluntary program. Let's remember that this is something that customers choose to be a part of based on the incentives," Romine went on to tell the folks at KMGH. "It helps everybody for people to participate in these programs. It is a bit uncomfortable for a short period of time, but it's very, very helpful."
Romine then explained to the news network that the reason for the "energy emergency" was an unexpected outage that happened in a city, hot weather, and high A/C usage.
This is just nutty. The best advice for all you folks out there is to watch out for new technology. Make sure you know all of the fine print and details concerning what kind of devices you are using and what services you are signing up for. You never know when someone might stick the screws to you like Xcel did its customers this week.