New rumors are floating around about who could potentially be a running mate for former President Donald Trump should he finally announce his candidacy for the White House and cinch the GOP nomination. It's probably not who you are thinking.
Folks have been wanting to see a ticket featuring Trump and Florida Republican Gov. Ron DeSantis, which, I fully admit, would be awesome, but there's another individual that is apparently up for consideration.
According to the Conservative Brief, a series of recent reports have focused in on New York Republican Congresswoman Elise Stefanik as a potential political partner for Trump. There is a new article published in Foreign Policy called, "Elise Stefanik Is Most Likely to Succeed," where the author says, "A young woman once hailed as the future of the Republican Party embraces Trumpism to stay that way."
"At 30 years old, Stefanik had been the youngest woman ever to be elected to Congress in 2014. At a time when the party sought to reach a younger and more diverse pool of voters, she was hailed as the future of the Republican Party," the report kicks things off.
"Having hitched her cart firmly to Trump, Stefanik looks to have as bright a future within the Republican Party as when she was first elected to Congress eight years ago. She endorsed his still hypothetical candidacy for 2024—and has already been tipped as a potential running mate," the story continues.
"While the former president and his progeny have repeatedly hinted that a third run for the White House may be in the works, some longtime conservative observers see the beginnings of a post-Trump future in the strategies of rising stars such as DeSantis, the Florida governor, and Virginia Gov. Glenn Youngkin. Both DeSantis and Youngkin have toed a careful line, neither embracing the former president nor the suicide vest of never-Trumpism," it goes on to add.
At the end of May this year, CNN put out a piece that contained speculation that Stefanik was a likely frontrunner.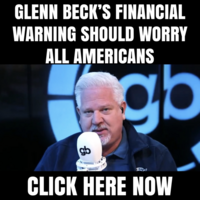 "While talk about a 2024 vice-presidential pick is of course premature, conversations about adding Stefanik to a future Trump ticket have gained steam in recent weeks at Mar-a-Lago and in other Republican circles, sources said. Current and former advisers and others in Trump's orbit have privately argued that the New York Republican, who replaced Rep. Liz Cheney as the no. 3 House Republican last year, is a fierce and loyal attack dog, and Trump would benefit from tapping a woman for vice president should he run again," the news outlet said.

CNN then added, "Two people familiar with the matter said Trump has been surveying close friends and allies on what they think of Stefanik, one of several Republican women he is possibly eyeing for the potential VP slot, though he has not ruled out a few male contenders, too. One of these people said the former President believes Stefanik has undergone a genuine transformation – leaving the moderate wing of the party to join its increasingly powerful 'America First' flank."
"There is a part of Trump who thinks he needs a female VP. He definitely likes her, likely because of how effusive she is to him," an adviser who worked for the former president remarked.
"President Trump thinks very highly of Elise Stefanik. … She has been talked about in circles close to him as a potential vice president," Newsmax CEO Chris Ruddy stated about the New York Republican. "And there's a feeling among a lot of people on the Republican side that they need to have a woman on the ticket this time."
Our southern border has had more illegal crossings in the past 19 months under President Biden than in EIGHT YEARS of the Obama administration.

House GOP has made a commitment to a nation that's safe—and that starts with securing our southern border to end this crisis.

— Rep. Elise Stefanik (@RepStefanik) September 19, 2022
I was proud to lead 100 of my colleagues in demanding answers from credit card companies' attempt to infringe on our #2A rights!

In the face of this unconstitutional anti-gun agenda, I will always stand up for New Yorkers and all Americans' #2A rights!https://t.co/WKpSw5AIaz

— Rep. Elise Stefanik (@RepStefanik) September 17, 2022
I am opposed to ANY attempt to create a national gun registry and infringe on our #2A rights!

I was proud to lead 100 of my colleagues demanding answers from credit card companies tracking gun purchases.https://t.co/cp3vzrKRNK

— Rep. Elise Stefanik (@RepStefanik) September 16, 2022
This would definitely be an interesting pairing. As of now, however, it's hard to be excited for who Trump might choose for his vice-presidential candidate because we aren't even 100 percent for sure he's going to do that. It's entirely possible he says no to entering politics again. I doubt it, but you never know.