The Chinese spy balloon was finally popped on Saturday afternoon. After a seven-day voyage traversing from Alaskan air space down to Idaho over to Montana and across to the Carolinas, the surveillance aircraft was downed by an A9X missile launched from an F-22 Raptor over the Atlantic Ocean.
The Chinese foreign ministry, after the end of the week-long imbroglio, issued a statement condemning the action.
"China expresses its strong dissatisfaction and protest against the US's use of force to attack civilian unmanned airships," the Chinese Ministry of Foreign Affairs said in the translated statement. "The Chinese side has repeatedly informed the US side after verification that the airship is for civilian use and entered the US due to force majeure, which was completely accidental."
"China clearly requires the US to handle it properly in a calm, professional and restrained manner," the statement continued. "A spokesman for the US Department of Defense also stated that the balloon will not pose a military or personal threat to ground personnel. Under such circumstances, the U.S. insists on using force, obviously overreacting and seriously violating international practice. China will resolutely safeguard the legitimate rights and interests of relevant companies, while reserving the right to make further necessary reactions."
The New York Times reported that a "senior official in the Biden Administration responded that the aircraft was in fact a surveillance balloon that was purposely flown over sensitive military sites in the United States and Canada. The official said the Beijing government could control the balloon, one in a fleet of similar aircraft the Chinese have deployed in recent years for surveillance operations."
U.S. President Joe Biden, interestingly, suggested that he wanted to shoot down the spy balloon on Wednesday, but the military's top brass told him to wait until it was safer to do so.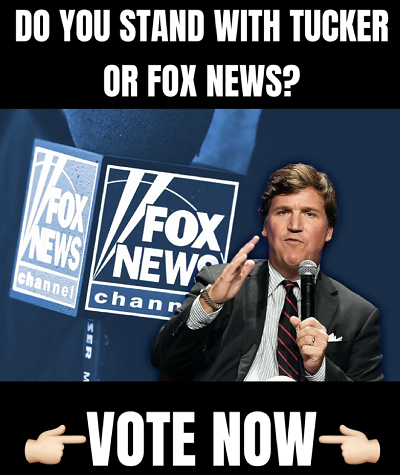 "I told them to shoot it down… on Wednesday… they said to me let's wait til the safest place to do it"

Biden on Saturday claimed that he wanted to shoot down the Chinese spy balloon on Wednesday but was overruled by the military's top brass. pic.twitter.com/AlslarnNYZ

— Kyle Becker (@kylenabecker) February 5, 2023
The president's statement thus avoids accountability for the incident, while making it appear that he would have preferred to have downed the spy balloon earlier. Biden, who has served in the White House as president and vice president for a total of three administrations, knows the Commander-in-Chief gives the military the orders, not vice versa. At least under a normal presidential administration.
Biden, however, has kowtowed to the Communist Chinese on a number of occasions. Chinese-founded social media app Tik Tok recently admitted that it spied on Americans for years. A bill in the U.S. Senate brought by Senator Josh Hawley, Republican from Missouri, sits languishing in the Senate after passage. It will be telling to see if Biden signs it into law.
In addition, after denials by the usual suspects in the corporate media, it turns out that a Chinese-connected firm based in Michigan named Konnech appears to have absconded with U.S. election data, according to a whistleblower complaint. The L.A. district attorney's office recently dropped the criminal charges against the company's executive.
Furthermore, the Biden administration has refused to address the mounting evidence that the Covid pandemic started at the Wuhan lab. The gain-of-function research at the laboratory, banned prior to 2017, was funded through grants provided to EcoHealth Alliance by the National Institutes of Health and the Pentagon. Health & Human Services recently admitted that these grants were not supervised properly in an Inspector General report.
There is a chain of evidence that strongly suggests that Joe Biden is compromised through his son Hunter Biden in dealings with China.
Joe Biden was named in an email found on Hunter Biden's laptop discussing a 25 million-ton gas deal with China, the Daily Mail reported.
A 2017 email from a top official with a the CCP-connected energy firm CEFC gave a $5 million non-secured, interest-free, forgivable loan to the Biden "family."
"In a way, this would give CEFC greater leverage over the Biden family than simply giving them a gift or bribe because if they were dissatisfied with what the Bidens were doing they could ask for their money back," Schweizer told Breitbart News.
In March 2022, Sens. Chuck Grassley (R-IA) and Ron Johnson (R-WI) revealed a $100,000 direct payment from CEFC to Hunter Biden in 2004, while Joe Biden was the chairman of the Senate Foreign Relations Committee.
Ye Jianming, former chairman of the Shanghai-based CEFC firm, once gave Hunter Biden a 3.16-carat diamond worth $80,000. Diamonds are commonly used for international smuggling and money laundering, along with art sales with hidden buyers.
Hunter Biden even lamented on audio that he knew that he was doing business deals with whom he called "the fuc*ing spy chief of China," meaning, Dr. Patrick Ho, who worked for CEFC Chairman for Ye Jianming — the same Ye who happened to give Hunter Biden the "gift" of a diamond.
Peter Schweizer, best-selling author of Red-Handed: How American Elites Get Rich Helping China Win, shows that the Biden business deals are worse than corruption. They are almost certainly spy-run influence operations carried out by the Chinese Communist Party.
"For those wondering why Joe Biden is soft on China, consider this never-before-reported revelation: The Biden family has done five deals in China totaling some $31 million arranged by individuals with direct ties to Chinese intelligence — some reaching the very top of China's spy agency," Schweizer wrote.
"Indeed, every known deal that the Biden family enjoyed with Beijing was reached courtesy of individuals with spy ties. And Joe Biden personally benefited from his family's foreign deals," Schweizer said.
Schweizer refers to a text from Joe Biden's granddaughter Naomi to her father Hunter Biden that indicated that he was giving half his salary to "pop."
"I love all of you," the Hunter Biden text reads. "But I don't receive any respect and thats fine I guess — works for you apparently. I Hope you all can do what I did and pay for everything for this entire family Fro [sic] 30 years."
"It's really hard," the Hunter Biden text shows. "But don't worry unlike Pop I won't make you give me half your salary."
Hunter's businesses indeed paid some of his father's bills when he was vice president of the United States, email records further show. Joe Biden thus benefited from his son's illicit business deals with the Communist Chinese.
Americans thus shouldn't be surprised that the Communist Chinese are floating spy "trial balloons" across the United States to see if Biden has the will to defend Taiwan, or even the sovereign territory of the United States.
As for China being "extremely dissatisfied" with Biden, the track record would strongly suggest otherwise.
Follow Kyle Becker on Twitter @kylenabecker.