China has announced that it will impose sanctions on House Speaker Nancy Pelosi, D-California, and her family in the wake of her visit to Taiwan, which was strongly condemned by China. Pelosi made a visit to Taiwan earlier this week as part of a highly controversial decision. China considers the island to be part of its territory, but Taiwan has been independently governed since 1949, per the Council on Foreign Relations.
Before the visit had place, China repeatedly expressed opposition to the Pelosi trip to the disputed island. Nonetheless, the U.S. top official decided to carry on with her plans. After Pelosi left the island, spokesman for China's Foreign Ministry announced the sanctions, calling Pelosi's visit to Taiwan a "flagrant provocation" and "blatant interference" in the country's internal affairs.
"In disregard of China's grave concerns and firm opposition, Speaker of the US House of Representatives Nancy Pelosi insisted on visiting China's Taiwan region. This constitutes a gross interference in China's internal affairs," the spokesperson declared in a statement, as reported.
"It gravely undermines China's sovereignty and territorial integrity, seriously tramples on the one-China principle, and severely threatens peace and stability across the Taiwan Strait. In response to Pelosi's egregious provocation, China decides to adopt sanctions on Pelosi and her immediate family members in accordance with relevant laws of the People's Republic of China," they continued.
Political analysts have raised concerns that Pelosi's decision to travel to Taiwan could escalate U.S.-China tensions. The relationship has been tense for many years over issues such as Taiwan, the global economy and the invasion of Ukraine by Russia.
During a phone call last month, Chinese President Xi Jinping warned U.S. President Joe Biden against " playing with fire" over the issue of Taiwan. In a statement, the White House declared that U.S. policy remains unchanged and that it "strongly opposes unilateral efforts to change the status quo or undermine peace and stability across the Taiwan Strait."
After departing Taiwan, House Speaker Pelosi arrived in Tokyo, where she made it clear that her visit to the region was not designed to disrupt the "status quo." "Our representation here is not about changing the status quo here in Asia, changing the status quo of Taiwan. It's about again the Taiwan relations and the U.S.-China policy, all of the pieces of legislation and agreements that have established what our relationship is, to have peace in the Taiwan Straits and to have the status quo prevail," Pelosi stated at the U.S. Embassy in Tokyo.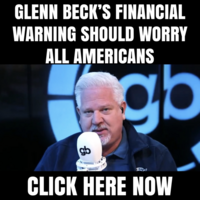 Speaking at the news conference, Pelosi also claimed that China would have no success in isolating Taiwan from the rest of the world. "They can try to prevent Taiwan from visiting or participating in other places, but they will not isolate Taiwan by preventing us from traveling there," Pelosi said. "We will not allow them to isolate Taiwan," she added.
Pelosi is the most senior U.S. official to visit the island in the last 25 years. Her trip also split positions among US lawmakers.
This story syndicated with licensed permission from Frank who writes about Conservative Politics News. Follow Frank on Facebook and Twitter