While speaking at the Republican Jewish Coalition in Las Vegas on Saturday, former New Jersey Governor Chris Christie stated that there is a difference between "free speech and hate speech."
Christie, who has largely centered his current presidential campaign on opposition to former President Donald Trump and the overall direction of the Republican Party, repeated that message on Saturday with shots at the "America First" movement.
"The world knew what was going on in Germany in the 1930s, and they said 'It's not our problem, it's not as bad as you say.' Yet we know that that disease spread throughout Europe and throughout the world, and led to atrocities that none of us could imagine," Christie said.
He then condemned a rapid rise of antisemitic incidents and sentiment on college campuses. In doing so, he endorsed the idea of "hate speech."
"We know that they hide behind the falsity of free speech. There is a difference, everyone, between free speech and hate speech," Christie declared.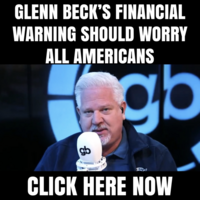 The former governor also took shots at the "America First" movement, which seeks to put the needs of American citizens first and has largely been championed by former President Donald Trump. Without naming anyone in particular, Christie claimed that some elements of the Republican party want to abandon Israel when they say "America First."
"What they really mean is America alone."
Lack of American leadership, Christie said, would open opportunities for "the Russians, the Chinese, the North Koreans, the Iranians. They are the forces of evil. And they are behind the violence that is happening all over the world."
"There is no substitute for American leadership in this world. None at all. And if we allow that to happen, evil will win, and good will lose," Christie went on to say.
Newsmax's Addison Smith reported that the former governor was booed when talking about "unserious" Republican leaders, seemingly referencing former President Trump. According to Smith, one man yelled "then walk away."
.@GovChristie received widespread boos from the crowd at RJC just now.

He started his speech saying this isn't a time for unserious people, to which one person in the crowd shouted "then walk away." pic.twitter.com/O8Ae7U20sl

— Addison Smith (@AddisonSmithTV) October 28, 2023