Senator Chuck Schumer's (D-NY) recent remarks have come back to haunt him as protesters gathered outside his New York City apartment, leading to multiple arrests. The events unfolded on Friday night, just as Schumer was having Shabbat dinner with his family ahead of a scheduled bipartisan CODEL trip to Israel.
Fox News Digital confirmed that the arrests occurred during a pro-Palestinian protest outside Schumer's residence. The exact number of arrests remains undisclosed by the police. This protest was one among several pro-Palestinian demonstrations that took place across the city.
The New York Post reported that police were seen escorting dozens of handcuffed detainees onto MTA buses, driving them away from the scene.
The city witnessed a protest which encompassed areas around Schumer's Brooklyn residence. As the evening unfolded, Jewish New Yorkers, supported by allies, congregated outside Sen. Schumer's home, coinciding with his preparations to embark on a journey to Israel with a group of fellow legislators, urging him to advocate for a ceasefire.
Thousands of Jewish protesters gathered in New York City in front of Senator Chuck Schumer's house to protest US policy on Palestine & Israel. pic.twitter.com/2X3mZbgXtX

— In Context (@incontextmedia) October 14, 2023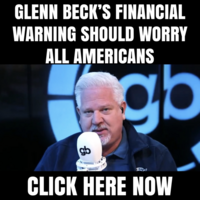 The demonstration led to the arrest of numerous individuals, ranging in age from 20 to 85. Among those arrested were New York Assemblymembers Zohran Mamdani and Marcela Mitaynes, rabbis, and descendants of Holocaust survivors. They showcased a banner, which read 'Jews Say Stop the Genocide of Palestinians', and obstructed access to Schumer's street.
A post from his office confirmed the dinner, but no further details were provided. In a separate incident on Friday afternoon, at least two men were arrested after a physical altercation during another protest.
The recent Israel-Hamas conflict has drawn international attention and has been the cause of heightened security in major American cities. Reports indicate that at least 2,800 people have been killed during the Israel-Hamas war, including at least 1,200 Israeli civilians.