The Peacock's leading political voice has been spreading his feathers and scaring viewers away. Chuck Todd, the Meet The Press host who succeeded David Gregory in 2014, has dropped in his ratings period since taking over the coveted Sunday morning chair, Radar has learned exclusively.
In top-secret ratings data that caught the attention of network chiefs, RadarOnline.com learned Meet The Press – the longest-running show in the history of television – recorded its worst-rated quarter over the April-May-June period.
Todd reached a peak of more than 4 million viewers in the first quarter of 2017 (January-February-March) at the height of Donald Trump's presidency.
But in recent ratings from Nielsen Media Research, the magic number has faded to a meager 2.4 million – shaving a third off the notoriously goaty anchor's audience.
Even worse for the Peacock network and its executive, Todd was also in free fall with viewers in the young A25-54 demo. At his peak, the man ex-Prez Trump called "sleepy eyes" had more than 1.2 million viewers in the first quarter of 2017, the same period when he drew 4 million total viewers.
But in the last three months, NBC's star political analyst has only registered 492,000 fans among the very important younger demographic!
As we previously disclosed, Todd has been under fire in recent months. In May, the network's highly paid political director was forced off the air on MSNBC as part of a dramatic anchor shakeup that saw him move to a lowly streamer. He launched the Meet the Press Daily spin-off on MSNBC, beginning in 2015 with a late afternoon dose of DC reporters.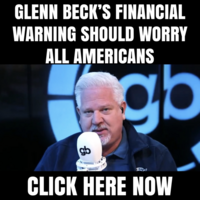 "This does not augur well for Chuck," a television industry insider reported to RadarOnline.com. "Chuck lost his gig at MSNBC and the guise that he'd rather leave MSNBC completely and focus on Meet the Press on Sunday.
In a stunning move this week, Conde surprised viewers when he leaned in on everyone but Todd by announcing Alex Wagner as a replacement for Rachel Maddow on MSNBC.
"But when you are focusing on the Sunday show and it is in freefall, perhaps you have to consider whether it is you and not the show itself that is driving viewers away.
"NBC News Chairman Cesar Conde must really be concerned. This is like David Gregory all over again."
Don't forget, as we previously reported, Chuck Todd was demoted to streaming only.
Meet the Press NOW debuted on NBC News NOW, NBC News' 24/7 live streaming network. The program concluded with NBC News political director and Meet the Press moderator Chuck Todd stating:
I want to take a moment to remind people of our mission here: to share with you what you need to know about what's happening in Washington and in American politics, and most importantly, explaining why it happened, and why it matters to you.
We cover politics as it is. It's a mission that's more important than ever in these increasingly divisive times.
I've always been a big believer in finding new ways to reach new audiences. So we know where you are. And putting Meet the Press on NBC News NOW, five days a week, is at the forefront of where we want to be in streaming news. It was a no-brainer.
We know you are here because you're simply looking for smart, honest news and analysis. That's all. Which has been, and always will be the driving force behind Meet the Press, per reports.
Available for free on more than a dozen platforms, the NBC News NOW is making Meet the Press' world-leading reporting and analysis even more accessible than before. The launch also marks one of the largest investments to date for NBC News NOW, the fastest-growing 24-hour news network in the US. On June 6th, they featured an interview with the Senator Chris Murphy in the wake of the mass shootings in Buffalo, Uvalde and Tulsa.
And it was not limited to the daily show. Meet the Press has also launched a comprehensive package of updates to its digital platforms, which consisted on the launch of a new blog, website and "First Read" newsletter. The show will also kick off with a new audio program.
Todd is considered as one of the first broadcast anchors to invest in streaming as a way to reach more viewers. Todd's Meet the Press NOW has been added to his long list of existing streaming successes. Meet the Press Reports, an in-depth weekly show, has just recently completed its fourth season, Todd and NBC News Chief White House Correspondent Kristen Welker presented several nights of live, prime-time coverage of the election on Meet the Press: Election Night Special, exclusively on NBC News NOW.
Additionally, NBC News NOW is introducing a new show featuring NBC News correspondent Aaron Gilchrist and has added investigative and mainstream correspondent Vicky Nguyen to its lineup this week. NBC News NOW is available on a 24/7 basis and delivers more live hours than any other streaming news network.
The chairman of NBCUniversal News Group, Cesar Conde, boasts several industry-leading streaming news portfolios. It includes not only NBC News NOW but also TODAY All Day and the MSNBC hub on Peacock. NBC News NOW remains free and accessible on many platforms. The ad-supported network is financially viable and recorded its best quarter ever in Q1 2022, with almost 100 million hours of streaming.
This story syndicated with licensed permission from Frank at TrendingViews.com. Follow Frank on Facebook and Twitter